Jonathan Sarna, Please Call Home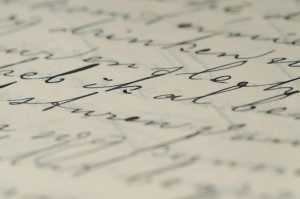 Jonathan Sarna says that the RCA should know better. Writing in The Forward, Dr. Sarna, an acclaimed scholar, finds irony in the letter published a few days ago in Haaretz that responded to an earlier piece by Rabbi Asher Lopatin, the new president of Yeshiva Chovevei Torah (YCT). In that piece, Rabbi Lopatin decried the attempts of the "ultra-Orthodox" to read him and his colleagues out of the bounds of Orthodoxy. He announced that no one had the right to do that, and that he and his friends were in for the long haul. The letter, signed by over forty rabbis (now over sixty, and none of them particularly associated with "ultra-Orthodoxy"), demonstrated that resistance to the announced program of Open Orthodoxy (OO) and Morethodoxy was not limited to the "extremes" of the Orthodox continuum, but came primarily from the center. The letter cited the belief of the signatories (full disclosure: I was one of them) that no one was agitating to drive them out. By their actions and pronouncements they had walked out and begun essentially a new denomination of neo-Conservatism.
Because it was only a letter, it made no attempt to list all the ways in which neo-Conservatism has parted ways with accepted Orthodox practice. (Rabbi Gordimer has done that for us on these pages several times.) It did not attempt to refute Rabbi Lopatin's points, some of which were risible. (No one can define someone out of Orthodoxy? Did he forget to reread the Rambam's coda to this Thirteen Principles of Faith, where he says that these principles halachically define who is "in" and who is "out," before making that claim?) Nor did it chronicle the many attempts to reach out to OO's leadership to tone down the pace of their attempted make-over of Orthodoxy, and the marketing of their ideas in non-Orthodox forums like Haaretz and the Huffington Post.
Perhaps the non-explanation that accompanied the letter is what led Prof. Sarna to offer some illumination. He finds in this letter signed almost exclusively by RCA rabbis (representing three generations of Orthodox rabbinic leadership) "a deeper historical irony." In its early days, the RCA was roundly condemned by the older generation of European rabbis (with the exception of one of its most influential members, it might be noted – Rav Eliezer Silver) as inadequately prepared halachic lightweights. It is only because Orthodoxy has become so successful and triumphal that it has begun to forget the lessons of the past. If the signatories had only remembered history, he implies, they would not have done this vile deed.
Abraham Maslow famously wrote, "If all you have is a hammer, everything looks like a nail." Prof. Sarna comes to his essay with a tool that he has admirably honed to perfection. He is perhaps the preeminent authority on modern American Jewish history. It is understandable that he should look for similarities and trends in the historical record. "Like the 17th-century Puritans, who left England to escape its persecution of religious dissidents and in America promptly began to persecute dissidents of their own, so the 42 signers of the RCA manifesto now accuse Lopatin and Open Orthodoxy of the same sins once leveled against their own founders."
This time, however, he might have been better served to also take a different tool in hand – the telephone. Had he done so, he would have quickly found alternative explanations. Rather than speculate, he might have called some of the signatories (or better yet, those who drafted the letter; it would not have been so difficult to learn who they are). He would have discovered that the "sins" are not quite the same. He would have heard some arguments demonstrating that the ideological differences between OO and mainstream Orthodoxy are not just of degree, but that the two movements no longer lie on the same continuum. A movement that refuses to repudiate some of its proudest products who have denied the Divinity of the Torah and belief in the coming of Moshiach is no longer Orthodox. If it is, then the term Orthodoxy (pause: remember what the "-dox" in Orthodox means) has lost all meaning.
Had he called, he would have quickly found out about the manhandling of halacha that has already taken place in creating heterim for kohanim to marry converts, and the planned convening of batei din to illicitly annul marriages on the basis of completely misunderstood principles of ta'us (error) and hafka'as kiddushin. Because there was opposition to the RCA once, it must never speak on halachic and hashkafic principle in the future? Prof. Sarna has enough background to recognize that these are serious issues, ones that cannot be typified, as he puts it, as "seeking to create a purer, holier and more exclusive Orthodox community."
Had he only used that other tool, he might have recognized how unfair it is to attribute the pushback against YCT and OO to "religious policemen at home and abroad [who] push for ever more exclusive definitions of who belongs within the Orthodox fold and who should be excluded." Ever more exclusive? Or firmly based on Torah principles accepted by the community for centuries?
Perhaps Prof. Sarna might have recalled another bit of history, the famous Mt. Clemens, Michigan case in 1955, made famous by Baruch Litvin in Sanctity of the Synagogue. Orthodoxy was not wildly successful and triumphal as it is today, but losing ground to Conservatism. But the Orthodox world stood on principle, and created an all but new touchstone of what an Orthodox synagogue must include: a mechitzah. Even as more and more American Jews insisted on mixed pews, Orthodoxy still placed principle over pragmatism. Perhaps that is why it is thriving, while Conservatism is putting the final touches on its swan song. Is it impossible that a large number of RCA rabbis are doing nothing more than remaining loyal to accepted principle?
At the time, various Torah scholars weighed in on the importance of the mechitzah. One of the most cited opinions was that of Rav Yosef Dov Soloveitchik, zt"l. He wrote that if a person has no other place to hear the sounding of the shofar other than a Conservative temple, it is better to stay home and miss shofar. His argument was that by attending a service that aped the non-Jewish practice of mixed seating, a person would violate the prohibition of chukos hagoyim, which forbids Jews to embrace non-Jewish practices. A person had no right to do that, argued Rav Soloveitchik, even to fulfill a mitzvah. When RCA rabbis read week after week of the promotion of ideas like personal autonomy, egalitarianism, embracing LGBT lifestyle, and denigration of the Avos – might these rabbis not see an even more extreme embrace of chukos hagoyim, and the elevation of new imports from the contemporary zeitgeist to a status above that of mesorah? (Rav Samson Raphael Hirsch put it pithily. He took kovata itim l'Torah to mean, "Did you establish the times according to the Torah? Or did you try to make the Torah fit into the times?")
Prof. Sarna, please call home. It is not too late for a rewrite.
———————————————————————————————————————————-
[Postscript. I am sure that many of CC's readers are going to be disappointed by my taking a strong position against YCT et al, and my belief that they are neo-Conservative. They will cite my admonition just a few days ago not to overly identify with any one group, at least not when that identification means losing one's intellectual integrity. I hope that at least some readers will realize that there is no contradiction. Taking the good from wherever you find it does not preclude having to distance yourself (or others) from the not-so-good.
Still, it would be more prudent to accept the accolades for tolerance, and stay out of this one. Allow me to explain why I can't.
I am a member of a conversion beis din. I am painfully aware of what happens in a community when there are no accepted, community-wide standards for conversion – or worse yet, for marriage and divorce. At our beis din, the gold standard in Southern California, we are barraged by requests for giyur misafek – a conversion rerun, if you will, just to remove any taint or doubt about a first conversion. (For a variety of reasons, our practice at the RCC is not to grant the request, unless made by a community rav.)
Why the many requests? Because of conditions not of our making, and not to our liking. Here is a typical scenario. Chava is getting involved in shidduchim. She had many years of day school or Bais Yaakov. Her mother converted decades ago, through a frum rav. That rav, however, had a questionable reputation. Not a terrible one, mind you. Of the thousands of conversions he presided over, there were a handful he let through that perhaps he shouldn't have. Loose tongues earned him, unfortunately, an ill-deserved bad name. Try explaining that to the shadchan, or the parents of someone she wants to date. They won't hear of it! This girl might not be halachically Jewish! Chava's mother happened to have led an observant life-style from the time of the conversion. This will not help Chava. Her parents want her to go through her own conversion, to remove all questions. Until that happens, her possibilities in the shidduch world are diminished.
Like it or not, it is not always "real" halacha that has the final say, but the perceptions of a community. When there are different halachic voices about an issue, the community can often be quite conservative – or even over the top.
Such is the atmosphere out there – and it will get worse before it gets better. Everyone knows that the greatest demographic strength of the Orthodox community is on the right. We could write much about the causes for this mindset, but now is not the time. My point is that even small diversions from accepted practice will lead to much heartache down the line, as the children of people impacted by those diversions try to get married. Imagine the impact of major diversions on every halachic decision coming from a camp already seen as having become its own denomination. OO's rabbis have already broken so often with accepted practice, that their weddings, gittin, conversions etc will be questioned in the future, even in cases where they are procedurally correct. There is nothing that you or I can do about this, other than to warn people that by going to practitioners of a competing halachic system, they may be setting up their children for much grief down the line. Having spoken with others among the signatories, I can say with confidence that what animates many of them is the desire not to see people hurt in the future for seeking bargain-basement halachic advice. Torah-true Judaism will survive deniers of Torah mi-Sinai and Maharats. But people's lives will be shattered.]