Guide To The Perplexing – One Point of View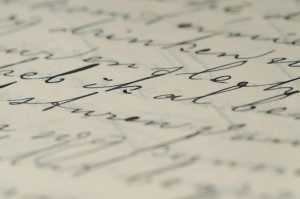 What issues could possibly have ignited the firestorm sweeping through the yeshiva community in Israel? A week and a half ago, one point of view was shared with the public in an impassioned presentation in Har Nof. Rabbi Doron Beckerman obtained a write-up of that presentation, and provided a summary of it, which forms the basis of what you will read. Unless you decide that you have no interest in any of the details, in which case I urge you to scroll down to the paragraph in block quotes. That paragraph, the penultimate one in the original document, can stand alone as a level-headed, Torah-true response to a perplexing and tragic part of the current news cycle, even to those who might find parts of the drasha foreign to their thinking and life-style.
R' Yitzchak Mordechai HaKohen Rubin (RYMR) is the Rav of Kehillas Bnei Torah in Har Nof. He is better known as the author of Mareh Kohein on Hilchos Taharas Hamishpachah and the co-author of Orchos Shabbos and, as you can therefore understand, one of the top-notch poskim in Israel. He is a nephew of R' Shlomo Zalman Auerbach (most well-known for getting his last psak on crockpots) and one of the foremost talmidim of R' Shmuel Auerbach, from whose "party" (Eitz) he nonetheless distances himself. With ties to both sides in this dispute, his point of view is especially valuable.
Here are some of the points that he made:
• It is incredible that the minority group in this dispute ignored the predictable educational disaster that it precipitated. Did they really think that the small gain (assuming it exists) was worth it?
• "I don't want to get involved." "I'd rather not know" have no place. Children and adolescents and beyond are getting hurt. Children are the first to be hurt when shalom bayis is compromised.
• This might be an irreparable rift with people whom we regarded, until recently, as our closest brothers. Is it all over? Some Gedolim hold that the separatists have to be ushered out of the community. Not as vengeance, but because of the educational repercussions. Klal Yisrael has not experienced this sort of thing for hundreds of years.
• What should we say to our children? No demeaning of gedolim and chachamim. Young people need to be told that there is a machlokes on every page of the Gemara, and we have a hachra'ah lema'aseh. Rav Ahron Leib Steinman (RALS) and Rav Chaim Kanievsky are the machri'im.
• R. Aryeh Finkel (Mir Brachfeld) quoted R' Chaim Shmuelevitz: "Every generation has gedolim and tzadikim, but not everyone gets to guide the generation. Klal Yisrael has a sense of smell as to who is worthy of that."
• Some Yeshivos had mussar shmuessen on why it is okay not to follow the gedolei hador. This is awful, and completely destroys the young student. He is left with no confidence in anything.
• Mature people need different approach. Is this some Charedi Spring where some wave the banner of rebellion? Answer: Sometimes even great people [read: RSA] lack clarity of vision. Many people have not clarified the reality at all and are just getting second- or third-hand reports.
• We don't ask our Rebbe in Yeshiva about orthopedic problems and we don't have to listen to him. There are Hashkafic sugyos regarding which great people lack expertise! We ask our gemara rebbe a question in hilchos Shabbos and then ask a posek for a definitive answer. It is the latter to whom we listen to the Posek. This does not constitute a slight to our rebbe. On contemporary issues our community relies on a certain set of gedolei Torah. They are the address of last recourse
• A talmid chacham spoke about the importance of supporting a charedi mayor in Yerushalayim. Yet it was a non-charedi candidate that the rabbonim originally supported. Being charedi or not was not the essential issue.
• Some charedi-looking people are liars. They daven and study Torah with us and they are lowlifes.
• We suffer from over-democratization. The end of all discussion is the insistence that there are two sides to every issue. "Eh, I'm not sure the Rabbi was right, I would act differently…" This is virtually non-existent among older people, and among Chassidim, with whom the notion of authority still has meaning.
• We suffer from overindulging our youth. Illustration: Boys used to select a yeshiva based on a Rosh Yeshiva's shiurim. They selected the yeshiva from which they could grow most. The best rosh yeshiva used to be synonymous with the best yeshiva. This has been replaced with a new, self-centered criterion. Now it is where the "best bochrim" of my type go. Boys grow independently, with no guidance, no gardening. So a young boy becomes a man de'amar. They no longer ask for guidance in anything. And so it continues in married life, with no real kesher to a rebbe.
• Derech halimud today is to figure out both sides of a machlokes rishonim, but not which one makes more sense! That's what you need for asukei shmatesa aliba dehilchasah and they have no idea. To make decisions, you need the proper tools. Often this includes accepting authority.
• A father and son come to a psychiatric ward, arguing over who is the insane one. The psychiatrist puts clamps on the son – because he laughed as he told the ward that it was his father who needed the help. Nobody bringing his father into a ward laughs. The Eitz people [the minority party] organize parties for the youth in Yerushalayim to come and hear what they have to say. This proves that they are not leshem shomayim. They would wear sackcloth and cry, if they were!
• What's the problem with two sides? What happened to Beis Hillel and Beis Shammai? This is patently false. Not every difference of opinion needs to result in two courses of action. In small matters as well as large ones, someone often has to make a binding decision.
• Is this religious coercion? No! No one is forcing anyone to ask RALS all his personal questions. But in matters pertaining to the direction that the Torah community takes, there has to be one person that decides. In halachah you can follow RSZA or RYSE, but on klal sheilos they both always said go ask Rav Shach. This is absolutely vital in the current environment.
• It is true that under Rav Shach a rare degree of general submission was practiced. This should not be confused, however, with the way the Torah community in Israel traditionally dealt with public issues. Regarding those, there was always one address – Chazon Ish, Brisker Rav, etc.
• Our generation has been fed a diet of militancy and aggression by some of the charedi newspapers. Young men exposed to harsh criticims of the worst kind against great people! No one stopped them. Yated was venomous and aggressive – there was no supervision. People were bound and tied, powerless.
• RALS took it over and was taken to court! This should have happened 20 years ago; now it is too late.
• The physical attack on RALS is an attack on all of us. The perpetrator was incited; the content and tone of the Eitz spokespeople was disgusting. They are responsible.
And here is the paragraph that sums things up:
It is our responsibility at this difficult time to withstand the new challenge that has been thrust upon us like a clap of thunder on a clear day. We must strengthen ourselves and our children in our emunas chachamim. We must explain to them that the world is not hefker; there is a Master of the edifice. As R Chaim Kanievsky, the Prince of Torah, wrote in his penetrating letter, "Gedolei Torah must lead the generation, just as they always have and always will." We must educate our children in good midos and derech eretz. We must be living examples to them of properly developed midos. We must ask of those in charge of chinuch that they do much speaking to our children concerning good midos. They must also serve as living examples of those midos, as well as kavod haTorah and its students. They must teach our children that derech eretz precedes Torah.