Seeing the Good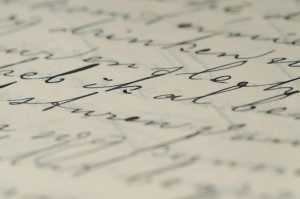 U're'eh B'tuv Yerushalayim — Seeing the Good
by Rabbi Elchonon Oberstein
I recently returned from a wonderfully positive visit to Israel and want to share two observations which gave me much cause for optimism. One son lives in Modiin,a community with many American olim who could be living very well in Teaneck but who have chosen to raise their families in Modiin .This is a tolerant Israel. The bris of my new grandson brought together a segment of society composed of native Israelis as well as older and younger olim who have careers and are part of the culture and commerce of Israel, none are living in isolation. These people are not rioting, they are too busy running their companies, serving in their professions, and becoming part of Israel. Idealists, all.
During the week, I stayed in Yerushalayim with my Mir Kollel son, who has been given a golden opportunity by Aish Hatorah to give the daily shiur to a group of American yeshiva high school boys in a summer program called "Bnai Aish." I accompanied them on an inspiring trip to the new Yad Vashem.
This visit to Yad Vashem was different from any I had taken in the past and it is due to the wonderful guide, an Israeli Chareidi mother of five expecting her next child very shortly. She spent over 3 hours putting Hashem into Yad Vashem. At every point in the story, she added Yiddishkeit, she used frum terminology and mamarei chazal to give a Torah perspective to an exhibition that largely leaves G-d out. I was intrigued by this new sight, at least for me, of a chareidi woman working for Yad Vashem. At one point, observing how many frum people, even very Chassidic looking people were there during the Nine Days, I told her that I have a feeling about what it meant for the future.
Recently, Rabbi Menachm Porush was interviewed in Mishpacha Magazine about growing up in the Yerushalayim of old. He said that things are better now than when he was a child. For example, the Lemel School used to draw in boys from Meah Shearim and entice them into secular society. Now, the site of the Lemel School is the Boyaner Cheder. I told the guide, Chagit Lapidot, that I believe that one day Yad Vashem will also adopt a more "Torahdik" approach. Her answer in a nutshell blew me away. "Of course they will, because we will be the majority."
I asked her what her husband did and she told me he is part of Arachim , a kiruv organization that is bringing secular Israelis to Torah. She said they also have a college program on campuses that is meeting phenomenal success. Secular Israelis, when approached properly, are hungry for Hashem, she feels.
Before we left to go to Yad Vashem , the Rosh Hayeshiva of Aish Hatorah told the boys, to see the zeal of the Nazis in destroying us and to take it to heart. If we would care to save Klal Yisrael with the same desire that they had to destroy us, we would succeed beyond our wildest expectations. Chagit told me that there are about 20 observant guides out of about 80. Yad Vashem wants guides like her because so many of their visitors are religious. To her, this is more than a job, it is also a form of kiruv. I saw how much the teens gained insight from her and how she patiently filled in the vast void in their knowledge of this terrible period. We ended the long and meaningful tour by davening mincha in the new shul at Yad Vashem, something one never imagined in the old Yad Vashem. By the way, the new head of Yad Vashem is none other than Tommy Lapid, formerly of Shinui., and a Holocaust survivor himself.
Not everything is rosy in Israel. If one reads the blogs, one can certainly find much disheartening,but that is not the whole story. On my trip I saw the "good dati" and the "good chareidi" and believe that they hold the key to the future of Israel as a "Jewish" State. We are on the road and we are making a lot of progress. Maybe I am too sanguine, but only time will tell.
One final observation, while riding on the bus I noticed an Israeli girl in uniform who couldn't have been more than 21, standing on the steps. Every time the bus stopped she got out and looked at every passenger and for any sign of trouble. She was the security guard to keep away a suicide bomber. What a dangerous job! It reminded me that we still do not dwell securely in our land, despite all of the hopes and naive platitudes of the secular Zionists "A land without a people for a people without a land," how naive.
My comfort came from the posuk that just naturally came to mind as I have been climbing up and down the hills of Jerusalem this week. Yerushalayim, harim saviv lo, ve hashem saviv le amo. Jerusalem is surrounded (protected) by mountains and Hashem surrounds and protects His People. May it be so.