Strange Calendar Conjunctions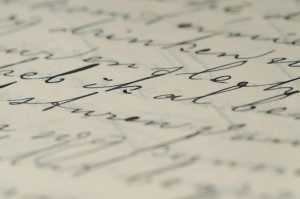 While one calendric oddity has grabbed national attention, another one seems to have gone unnoticed. Except on Cross-Currents.
Thanksgivukkah has entered the American vocabulary, for a short period of notoriety. This year will be the first, and likely the last, time that Thanksgiving will be celebrated on Chanukah. The conjunction has tickled people's imaginations, launched a Facebook page, produced fusion recipes unheard of since the days of Poccayente, and provoked the ire of Colbert. Somehow, in the rush to make turkey-laced latkes, a different mishmash comes and goes without comment. Yesterday marked the major festival of Eid ul-Adha, the Muslim celebration of Akeidas Yishmael. (Their version differs a bit from ours. They claim we tampered with the texts to insert our own favorite son candidate in a lead role.) Is it coincidental that it fell this year in the week that Jews will read of Akeidas Yitzchok? I think not.
The identity of the protagonists is not the only difference in the story. Checking the Quran 37:102, my eye caught a few words, and I wondered if they were significant.
When he grew enough to work with him, he said, "My son, I see in a dream that I am sacrificing you. What do you think?" He said, "O my father, do what you are commanded to do. You will find me, G-d willing, patient.
Our traditional interpretation of Chumash includes the assumption of a clear, unequivocal Divine command. This came to him through a prophetic episode. At least according to Rambam, prophecy is self-validating. It is so unique and compelling, that there is no question of it being confused with anything else. Avraham was left with no room to doubt the authenticity of the message. (As many point out, the command to stay his hand and not slaughter Yitzchok came from an angel. The command to kill had to come directly from Hashem; not so the command to spare him.)
I don't know enough about Muslim interpretation to know if the use of the word "dream" in the passage is significant. (By interpretation I mean to those who value interpretive techniques altogether. Some forms of contemporary Islam, e.g. the Saudi-sponsored Wahhabi variety that is popular with so many of the Islamists, take a dim view of traditional interpretation. They favor each person following what the text says to them.) Do they assume Avraham's dream to be a form of prophecy, or was it akin to the dreams that all of us have? Avraham's soliciting Yishmael's opinion on the matter would seem to indicate the latter.
Of course, as outsiders, none of us should draw any conclusions about what to us is a closed book. We need to speak to those inside the tradition. So I appeal to readers who have Muslim friends and acquaintances to shed some light on this, and get back to us.