Now What – Considered Response to the Pew Report (Part Two)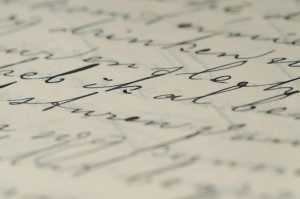 With sincere apologies to those who loyally read these pages in search of something new or inspiring, I offer none of those here. Some of the suggestions that follow have been made before; some are boilerplate. Nonetheless, cobbling together a few ideas about what can or should be done by frum Jews in the wake of the Pew Report might help more inspired people launch some other ideas. Here are five, in addition to Thou Shalt Not Be Triumphal with which I closed out Part One.
1) Don't Starve the Goose If any single element accounts for the deep division between the success of Orthodoxy and the failure of non-Orthodoxy in all its varieties, it is education. (Even Rabbi Wolpe, whom I criticized in the earlier post, takes it for granted that a vivified Conservative Jewry would require a commitment to serious education.) We are all aware of the fault lines within our educational system. We cannot afford, however, not to recognize that on the whole, Torah education is a phenomenal success. Our family life, our elevated repopulation rate would mean little without a system to produce young people loyal to the Torah and its lifestyle.
Alas, both the system and our demographic strength are under sustained attack. The culprit is high tuition. In some places (Los Angeles is one of them), segments of the community are not only thinking what used to be unthinkable, but acting on those thoughts. Providing each and every child with a Torah education has been a sine qua non of Orthodox life in these last decades. Friends don't allow friends to send their children to public schools.
They are starting to. One shul in LA has even begun an afternoon Talmud Torah-type program for Orthodox kids attending public schools – despite the fact that there are still people alive who can speak of after-school programs as the Jewish House of Horrors. (Can we anticipate a new set of Woody Allen movies?) We should appreciate the dilemma of the rov who had to make the tough decision about whether to offer such a program – thereby making it more attractive for others to pull their kids from day schools – or not – thereby sentencing over one hundred children (!!!) to no Jewish education at all. It is a dilemma that no community should face.
According to many anecdotal reports, the cost of tuition seems to be putting a damper on our birth rate, even in the more yeshivish parts of the community. People will yell, scream and froth at the mouth at the suggestion that this may be true – but many responsible people I know believe it to be true. Through the roof tuition levels are proving to be as deadly to us as the Pill is to others. Not being able to figure out any way bederech hateva that they will be able to afford the cost of educating another child, they are simply not having one.
I don't have any new, exciting proposals. I can beg, however, for another hearing about an older proposal: effective, structured use of charitable funds. We need rabbonim who will go even beyond the gingerly-offered, voluntary commitment that the Baltimore community asked for. Rabbonim with real authority in their kehilos (admittedly, not so many) can come up with rules of the kehilah, as was common for hundreds of years. Their ought to be rules whereby membership includes a protocol on giving; 50% of all tzedaka stays in the local community; of that 50%, at least half must be earmarked for primary and secondary education.
The Torah education of our children is the goose that laid the golden eggs of our success. We have to pamper it, rather than slowly pluck out its feathers.
2) Provide Answers Before the doors close forever on Diaspora Jews, there are many who still can be reached. We need to encourage the wonderful cadre of Torah men and women who devote their lives to kiruv. We have to help them redouble their efforts.
The Pew Report, however, is not going to bring the heterodox communities closer to us, or us to them. To the contrary, the word is out that the Jewish community has become two Judaisms: one of the Orthodox, and one of everyone else. Large numbers of Jews have been carefully taught to mock and reject everything about Orthodoxy. Many can be won over simply by providing a level of warmth and belonging that is not so available outside of Orthodoxy. Chabad has shown remarkable success in winning back families the rest of us have abandoned to the trajectory of assimilation, especially outside our major population centers.
There are others who cannot be reached by warmth and belonging alone. Too many people have been taught now for decades that everything about Orthodoxy stands upon assumptions that are "unacceptable," or "proven" to be false, c"v. They need to be shown that the non-Orthodox emperor not only has no tzitzis, but has no clothes. What has been "proven" by biblical criticism archeology and the like is nothing more than a house of cards. The value of the "proofs" has been steadily inflated by denominations marked by enervated emunah.
There is no "proof," c"v, to those claims. We need people who can declare that, from positions of strength. But that does not mean that there are no challenges. There are, and the claims of the kofrim need to be met with alternative explanations, rather than blank stares.
For the most part, we found those claims to be irrelevant to our own community, which by and large is loyal enough to the Torah it loves to give it the benefit of the doubt. If we hope to somehow invite Jews from the other movements to explore traditional Judaism, we are going to have to address the challenges. We do not have to win on a TKO in the first round, but we have to mount a credible and aggressive enough fight that we last in the ring. To use the felicitous title of Rabbi Leib Kelemen's book of a generation ago, we need at least to give those who wish to become more observant "permission to believe." There are new (really not new at all – just more talked about today) challenges that have become commonplace in the minds of non-Orthodox Jews. We need to find responsible Bnei Torah to rise to the challenges. In the process, we will also help bring back many of our own who have been wounded by the glib assumptions of those who reject both the Oral and Written Torah – and by the veritable silence of the Torah community in responding.
3) Defining the Message Every few years, we notice a shift in the areas that interest unaffiliated Jews, and that can therefore be used programmatically to get Jews involved with the community. Decades ago, anti-Semitism and the Holocaust could be used; they have been a turn-off for quite a while. Identification with Israel used to work; today, so many young people do not have anything near the commitment to the Jewish state that their predecessors did. The stability of the Jewish nuclear family is still effective – but more and more people are deferring any thought of marriage and family.
We have arrived at a place where some unaffiliated Jews still possess vague feelings about loyalty to their Jewishness, but need to be shown that there is some value to mankind in the survival and continuation of the Jewish people. Showing what this small band has contributed to mankind won't do the trick. Whatever we've given the world is past history. Why are we still needed and relevant? What do we do for an encore? Can we provide a rationale for Jewish exceptionalism that doesn't sound like racism? (It is interesting that non-frum Israeli society is currently also going through a process of defining core Jewish values, for similar reasons.)
Thinking this way is a bit of a challenge to us halachic Jews who need no more reason than that the Ribbono Shel Olam said so! With a bit of effort, it can be done, and will need to be done to reach people who are defensive about Jews being "different." (I've assembled a list of gifts that Jews still need to transmit to the world. It is the basis of one of my regular lectures on the speaking trail. I don't want to spoil the fun of throwing the question to our readers at a future date, to see what values we can put together as a group.)
4) Coopting Social Engagement So Reform-style tikkun olam just isn't powerful enough to create loyal Jews. We knew that all along. But we didn't take note of all the young people who were drawn to it, even if it wasn't sufficient to hold them in the community. We ignored the appeal of social responsibility to young people. (Exactly the same phenomenon has been observed in church groups around the country. To keep the younger generation, churches had to move in the direction of social responsibility in their activities and in their message.) This is a mistake that we need to rectify, and it will take some fresh and different thinking on our part. At least for many of us, there is nothing inherently wrong at all with worrying about issues that face the entire American or human communities, and finding a Jewish way to make a direct, participatory contribution to their solution. To the heterodox movement, this is often where it begins and ends; it would be very different for us. Learning to work as part of the larger community rather than as people standing outside of it might do much good in addressing other problems we face. והמבין יבין
5) Taking the Wheel My final suggestion has nothing to do with kiruv, but does follow from the Pew findings. The "other Judaism" is going the way of the dodo bird. If a viable Jewish community is going to remain in the US (personally, I dream of aliyah for myself and my children), the functions that were previously attended to by non-Orthodox Jews are going to have to be taken over by us. That means greater involvement in political action, general philanthropy, and the maintenance of key community institutions. Counting yarmulkes at AIPAC shows that at least there, the Orthodox have been quietly filling up the void left by the growing apathy of others.
Achieving this might be an enormous problem. Our mosdos ha-chinuch have grown more monolithic, and more insular. They make greater demands on our kids' time. This means fewer opportunities to learn about, and often less exposure to role models of, community responsibility and involvement – on any level.
I believe that the obstacles here are surmountable. The great leaders – famous and unsung – who built the community in the past did not possess a selfless gene. They were inspired and taught by others. We could be doing the same, filling in for what yeshivos and life experience have not provided. We need to develop an Orthodox Wexner-like program, in which young people with talent are selected for their ability, and then brought into contact with people who can open their minds, transmit values, and teach skills. Unlike Wexner which banks on the ego-boost for participation, we would probably have to offer some more tangible incentives as well. It would be a prudent investment in the future.
I now throw the conversation open to our readers. I hope that at least one of them will keep tabs on the responses, culling new ideas from the general comments, so that after a while we might publish a summary of New Ideas.