Going Off the Rail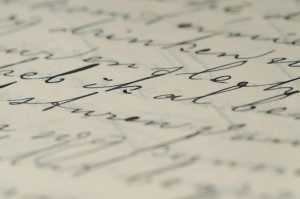 We English-speaking Orthodox are blessed with an abundance of attractive publications ranging from a daily newspaper to weekly magazines and newspapers.  There is much good writing and useful information in these publications and although it is at times a struggle to keep up with the flow and still spend sufficient time on Torah study and other vital needs, it is good to know that our community has reached this stage of development.
What we cannot – or ought not – be proud of is some of the content of these publications.  There is too much writing that embraces far right-wing ideology and has reckless disregard of the truth.  What I am referring to is not the embrace of conservatism, whether on social or economic issues.  Rather, I am referring to writers who seem to regard Rush Limbaugh as their "Rebbe" and who think that the halachic requirement to respect the leaders of our country is something that they can disregard.  Here are two recent examples:
"The American president cannot be convinced of the truth; instead he empowers tyrants such as Russian President Vladimir Putin, Syrian President Bashar Assad and, most recently, Iranian President Hasan Rouhani."  (Matzav.com)
"Well, let's check in with the Fars News Agency, which, by the way, is just like a regular news organization, only instead of publishing what's actually going on, they just make up stuff in Farsi.  In other words, they are to Iran what CNN is to America.  The difference between the two is that Fars only writes what Iranian clerics tell them to write, while CNN would never think of doing anything like that…unless American clerics (sometimes read: the politicians in power from whom CNN's directives are received) tell them to."  (Ami Magazine)
Is this stuff for real?  Barack Obama empowers Putin and Assad and the president of Iran?  CNN makes things up and there is scarcely a difference between it and the Fars News Agency?
You would not know from these comments and too many others like them that during the Obama presidency strong sanctions have been placed on Iran causing enormous hardship to that country's leadership.  This is in contrast to the weak actions taken against Iran by the U.S. during the eight years of President Obama's predecessor.  You would not know from the first of these comments that the relationship between Obama and Putin has deteriorated significantly.
There is a good deal more that can be said about the wildness of these charges and how they depart from even the most minimal standard of truth-telling.  What is frightening is the poison that is being fed to too many in our community.  What is frightening is how despite our painful history at the hands of the far right, much of it still recent, there is an eager embrace of the far, far right-wing.  For shame!