The Yeshivish Brand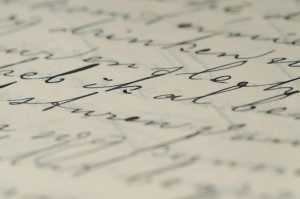 by Yaakov Rosenblatt
It was not my finest hour. Looking back, it was one of my worst.
My wife and I moved from Lakewood, NJ to Dallas, TX to join a Kollel in February, 2000. After two year of learning, we moved to an up and coming neighborhood, charged with adding vigor and verve to a small but growing community. At the time, we had two young children and were expecting a third. Contrary to the area in which we lived, there was no eruv in that neighborhood, which meant that my wife and kids would have to spend Shabbos at home. There was also but one shul to attend, a remodeled home which used folding chairs in its Sanctuary; a room that also doubled as a social hall. At the time, the average age in the community was 50 and the average hair-color was gray.
There was, however, a practical challenge to the move: the Kollel budget didn't allow for a paid position in that neighborhood. It was willing to pay about 50% of my salary for this endeavor, but I would have to supplement my income with other work. A job opened – that of mashgiach for a national Kashrus agency which held some two dozen accounts in Texas. It would be a job of one or two days a week. The pay was fairly good, $100 per visit to local plants and up to $200 when plants were farther away and would require most of the day to get there. All in all, it would provide an important piece of our economic puzzle. Moving to the new neighborhood would mean new expenses; we would have to rent a home at almost double the cost of our previous apartment. So the hashgacha job was critical to allow for our Kiruv dreams.
The previous mashgiach had left Dallas for a job on the East Coast, and the position was mine for the taking. As part of the hiring process, the agency asked me to fly to its main office. They booked my flight and arranged for a rabbi to pick me up at the airport when I landed.
It was an early morning flight. I don't know what happened. I must have hit the snooze button one too many times. I also didn't allocate enough time for the drive from our home to DFW Airport. When I arrived at the counter to check in (this was before the advent of kiosks) it was under 30 minutes to the flight and they wouldn't let me board. They did check me in for the next flight, an hour and a half later. I called the rabbi who I was scheduled to meet and he rearranged his schedule to accommodate my late arrival. I spend part of the day visiting plants with him but missed one of the factories he intended for us to observe.
The next morning was set aside to meet the organizational leadership. While visiting with the head of supervision, I made what seemed to be a reasonable request. The previous mashgiach had received $100 a visit, a rate that hadn't been raised in years. Ultimately, even with the Kashrus job, my income wasn't going up and our expenses were. Living further away from the Kollel would require us to own a second car; we would needed added income. "Could I be paid over $100 per visit?" I asked. "It seems that the rate hasn't been raised for many years."
The rabbi didn't take my request well. He mentioned, bluntly, that it was not in good taste to ask for a raise on an interview for employment. And, he said, I was uninformed about the value of labor. A parallel job in the general market would garner about $25 an hour. The rate of $100 a visit, notwithstanding travel time and gas expense, he said, was significantly better than that.
I backed off quickly. It did make perfect sense and I apologized.
The next part of my Kosher training was in Houston, Texas, where the agency held a cluster of accounts. The plan was for the head of supervision to fly to George Bush International and for me to meet him there. Again, the office scheduled my flight. Again, it was an early morning flight. My wife and I had just had our third child and, to be honest, we weren't sleeping much. I set the alarm for 5:00 AM and had Schedule A's and a bagged lunch neatly positioned near the door. When I woke at 6:00 AM I was beside myself. It turned out that when I set the alarm, my clock was at 11:00 AM not 11:00 PM. I neglected to confirm that both the time and alarm were in the right modalities. Because I downright missed the flight, Air Tran Airways charged me $150 to change my ticket. But they did book me on the next flight out, about an hour later.
The original plan was for the rabbi to pick me up at the arrivals area. Instead I took a taxi to the first factory on the itinerary, a bakery supply company, and met him most of the way through his inspection.
As we left the factory he expressed frustration. "Yaakov," he said, "you've had two flights to make and missed them both. Is missing flights something we should expect?" I apologized profusely. But I sensed he didn't want the apology. He wanted to be know if I could do the job.
My poor performance bothered me immensely; it made me sick. Here I was, 30 years old, the father of three children, and I couldn't keep a basic schedule. I knew I would need to clean up my act quickly, if my family wanted to eat. Thankfully, I did.
I kept the job for over five years. I cherished the responsibility it gave me and the flexibility it afforded. Except for pre-dawn, pre-Passover sour cream productions and bi-monthly, cold-process, chicken soup base productions, the flexibility allowed me to teach, reach and inspire Jews detached from Judaism. I set Starbucks meeting and home study groups as often as I could, and scheduled hashgacha inspections at quiet times of the day and quiet days of the week. Nine months later, it allowed my wife and me to open a Kiruv center in Plano, Texas, an area further removed from the established frum community. It was hard to gain traction or raise money. We held Friday night minyanim that, in the beginning, drew as few as two people, and classes which drew, when we started, as few as one person. But during that time we were able to pay our bills with dignity.
Two years after that, it afforded me the opportunity to start a small for-profit business. It took almost three years for the business to make a profit and during that time it allowed us to pay our bills with pride.
I loved my mashgiach job. Besides for its primary purpose of helping consumers keep Kosher, it gave me a kaleidoscope into management, labor and efficiencies in many industries. Some companies were run crisply, some were run laissez-faire. Some employees would do anything for their company, others would not. In every case, the plant managers explained the production process and showed me professional courtesy. Their respect and professionalism was something that I sorely needed to see. It helped me clean up my act and taught me how to present myself properly.
* * *
In business, there is a concept of branding. Branding does not relate to the quality of the product; that would be quality control. It relates to the perception the consumers have about your product.
Companies spend millions of dollars developing their brand. And, as they spend it, they appreciate that, ultimately, it will be not they but the consumer who will judge the merit of their efforts via their buying habits.
There is a term called "yeshivish." It is a brand that my generation of 40-something, Charedi, yeshiva educated, Kollel-learned individuals took upon itself. It is a brand that we wear with honor. Yeshivish, to me, means that we have an appreciation of the breadth and depth of Torah. It means that we understand the central role of Torah scholars in life and community. It means that we know when to ask a Halachic question and that we look forward to the answer, whether or not it will make our lives easier or more difficult. It means that we accept Torah in toto, and follow it as a soldier follows his commander, not as a free-stylist follows his spirit.
But that term has come to mean other things, as well. I say this, not with the angry criticism of our antagonists, but in recognition of the real-life challenges we face. This term is used by the many of the most yeshivish people I know, to describe a company, organization, or entity that is poorly run. It is used to express weakness of organization, professionalism, and articulation.
That yeshivish girls, mostly, do not have these weaknesses is proof that the challenges are not part and parcel of our ideology, but a result of the culture that exists within and around our schools.
Looking back from the vantage point of a 41 year old small business owner, weakness is these areas are both logical and explicable.
Organization: In yeshiva, one can spend 10 post high school years in a lifestyle that had no financial obligations, no organizational requirements, and, if the student is not involved in a program like Dirshu, without educational barometers of success or failure. Please don't misunderstand me. I am not saying that the open study model does not bring forth the most passionate, excited and creative form of Torah study. I am very aware that this free-style system may be the cause of the explosion of seforim authorship and communal scholarship. But the reality is that the student with 10 years of experience in a yeshiva of this form may be weak in time management and organization. I was a diligent yeshiva student and I was very weak in both of those areas.
Professionalism: Spending years learning the deeper meaning of Torah and experiencing its depth, breadth and beauty, can undermine an appreciation of a mode of behavior called "professional." Let's face it: Kedusha is real and permanent; "professional" is superficial, fleeting, and in need of constant attention. A crisp dress code, neat grooming, and measured, articulate speech can be insignificant when held up against the active, passionate, pursuit of truth. This is not to say that we must recklessly change anything we are doing. It is rather to observe that 10 years in post-High school yeshiva may result in a lack of appreciation for professionalism.
Articulate speech: Spending 10 years in a Beis Midrash where shtenders are often lined up a few inches of each other, results in a need to speak loudly. The passion and mental discipline needed to pursue and prove the meaning of meforshim can easily lead us to sharp, forceful, repetitive expression instead of gentle, measured, well-worded articulation. Culturally, when an opinion is shared that is demonstratively weak it is acceptable to correct the presenter mid-sentence. It is very difficult to leave that world and adopt the mores of dialogue and communication of the world at large, where, often, the pursuit is not of truth but prudence, not of veracity but efficiency. Even today, I often find myself proving a point to an employees or business associate, when all they want to know is what to do.
So herein lays the question. I am now the father of teenagers. I respect, as much as before, the values of yeshivish. But my years in the world have taught me the requisite for organization, professionalism and articulate speech, to succeed in anything you do.
Can we, as a community, distill the ideology of yeshivish from the culture of yeshivish and improve the culture while cherishing the ideology? Can we teach our youth respect for time, the virtue of wearing a watch and carrying a pen, the benefits of driving a car in good shape, and the asset of speaking slowly and deliberately, without repetition? Or would an attempt to adjust our culture threaten the essential values we hold dear?
If the latter is true, I pray that we leave this issue alone and maintain the current state of events, without any modification at all.
But are we positively sure that we cannot improve?
The author of two books, Yaakov Rosenblatt is a rabbi and businessman in Dallas, Texas