No Strings Attached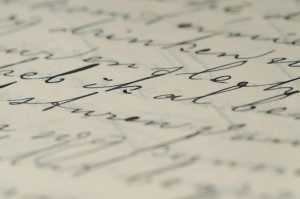 Flash! As a result of fearless and intelligent intelligence, your intrepid reporter has uncovered an authentically fictive memorandum from the inner sanctum and nerve center of Women of the Wall, presented here exclusively for the faithful readers of this column:
Top-Secret Memorandum to WoW:

We are winning the battle for the Wall, but we must not rest on our laurels. The next major battleground involves not merely our right to wear a Tallis at the Wall, but our right to wear a proper modern Tallis, one that is appropriate for the 21st century. And a modern Tallis is one without those strings — what the ultra-Orthodox call "tzitzis."

This is a cause whose time has come. We must fight for the right to wear our own kind of Tallis, one that is stylish and fashionable — not the kind dictated by the ultras. No longer shall they decree what is, and what is not, acceptable prayer attire.

In addition, we demand custom made Tallises for every individual. We will no longer tolerate the current one-size-fits-all Tallis absurdity. Our feminine self- respect demands individualized Tallises.

Remember several crucial points:

During prayer at the Wall, be sure to hold your Siddur right side up. Photos of women holding a Siddur upside down do not help our cause. If you don't know which side is up, ask a haredi woman or seminary girl.
Some of our women are trying to read the Hebrew from left to right. Note: Hebrew is written from right to left. If you cannot read Hebrew, then mumble something: on TV it will look like you are praying. Light swaying to and fro and from side to side will also demonstrate that we are devout women who are interested only in reaching out to God.
When the large scroll is lifted up and read during the service, do not refer to it as the "Bible" or the "Old Testament." Sefer Torah is the preferred term.
The Tallis is not to be worn like a sash around the waist, although that is quite attractive. It is to be worn like a cape, over both shoulders. It is not really appropriate to drape it only over one shoulder, chic though it may be.

Talking Points For Media Interviews: 1) The Tallis must be liberated from the iron grip of haredi control. Women must be freed from outdated haredi practices like prayer shawls with strings which have no religious significance whatsoever, and are an anachronism from medieval times when clothing tassels were all the rage. 2) The strings drag under our feet, catch in our shoes, and make the footing very hazardous – especially when wearing 6-inch heels.

Important: Be sure to stress: 1) female victimhood; 2) you wish to reach out to God in your own way, not in ways dictated by women-hating, insensitive, and intolerant haredi men; 3) it is time to break away from the chains of the past and to liberate the Wall from the haredi stranglehold; 4) religious freedom is at stake. (Use the words " God," " liberate," "intolerant," and "stranglehold" repeatedly.)

Tip: Bring along tissues so that you can dab at the tears in your eyes as you talk to the media. Cameras will be on you, so appropriate lip gloss, blush, eye shadow, and water-proof mascara are recommended. And remember: blue outfits photograph the best.

Next Confrontation: Progress Report:

Chairs thrown at us are invaluable in projecting our victimhood. In order to leave nothing to chance, we are now negotiating with Rumble Seats Inc., the professional chair-throwers. to guarantee at least three chair throwings per confrontation. Haredi youth will quickly join in, creating a melee that plays very well on TV.
We are supplementing the chair-throwers with a group of professional spitters, the well-known Great Expectorations Ltd. Spitters will spit at women only when cameras are present. Our contract stipulates that chair-throwers and spitters be outfitted with large black hats.
For a small extra fee, the spitters will also heckle and curse. Once they start, others will inevitably join in. The resulting sound bites will be heard round the world. Offers by the media to help pay the costs are under consideration.

Everything will be camera-ready for the media.. Press kits are prepared, including prewritten articles describing heroic women facing down a screaming mob of chair-throwing, spitting, cursing, black-hatted haredi men.

Be there next Rosh Chodesh. Our giant banner, placed high on the Wall, will greet you with our new motto in huge red letters:

WE SERVE GOD IN OUR OWN WAY: NO STRINGS ATTACHED!
This column first appeared in Mishpacha.