Bibi, Haazinu, and Kiddush Hashem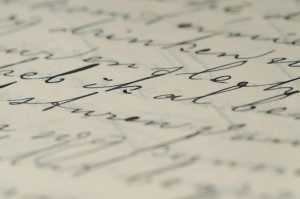 It was a memorable speech, a moment of truth and clarity after the degredation of the human spirit through the unvarnished evil of Ahmadinejad. The Prime Minister's presentation before the General Assembly touched on familiar themes: the millennia of continuous Jewish presence in the Land; the miracle of the return and the dividends it has brought mankind; the survival of the Jewish people while its former oppressors have vanished. (One wishes, of course, that he would have mentioned the name of G-d explicitly – as he has in the past.) He spoke with both passion and elegance.
On the other hand, we might wonder why many of us were so delighted and even excited by the address. Other than the red-line cartoon, there was nothing really new in any of his arguments. Why, then, were we so pleased?
One answer may come from a remarkable piece in Pachad Yitzchok (Yom Kippur, Maamar 9). Rav Hutner opines that a key line in parshas Haazinu should, at first glance, "rob us of our tranquility." Concluding a relatively long section on the sins of Israel and the Divine wrath they will ignite, the pasuk (Devarim 32:26) says, "I have said 'I will scatter them. I will cause their memory to cease from man' – were it not that the anger of the enemy was pent up, lest his tormenters misinterpret. Lest they say, 'Our hand was raised in triumph, and it was not Hashem Who accomplished all this.'" In other words, poised to obliterate us as a people c"v, Hashem relates what stays His Hand, so to speak. We would think that there would be some mention of His love for us, or certainly the merit of all of those pure-spririted Jews who sacrificed so much for Torah and mitzvos. Yet those are not the elements that secure our reprieve, and guarantee that, as the psukim later continue, He will turn His anger on our oppressors.
What works, says the pasuk, is the old argument: "What will all the others say?" It is intolerable that the nations should think they have beaten down the Jewish people, rather than understand that it was G-d's doing, not their's. This should indeed be disquieting, says Rav Hutner, until we realize that it does not minimize our importance. Rather, it does the opposite. Hashem's honor is inextricably bound up in ours. When the nations think they have triumphed over us, it is His image that is tarnished.
Bibi's presentation excited us because, without telling us anything new, he powerfully reminded everyone else of what they needed to hear again. Some needed to hear it again; others needed to have the truth shoved in their faces, even if they will instantly reject it. Like it or not, that little country and small people they love to hate represents the Honor of Heaven.
Rav Hutner goes on at length to demonstrate that the Honor of Heaven is central to the process of teshuvah. We should not be surprised, therefore, of the difficulty in atoning for chilul Hashem, even though technically one only violates an ordinary lo saaseh in casuing it. The Honor of Heaven undergirds the entire universe of teshuvah. We should not be surprised that besmirching His Name is antithetical to the process of teshuvah. Blackening His Name undoes everything that teshuvah is about.
As our thoughts now turn before Sukkos to teshuvah through ahavah, we might ponder the above, and look for new ways to create Kiddush Hashem rather than its opposite.