How G-d Relates to Non-Jews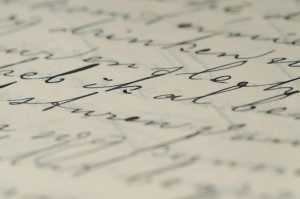 The challenge by a reader to what I wrote earlier deserves more prominent attention than a comment to his comment:
Your article really encompasses the larger question of how a Jew is to understand God's relationship with non-Jews. A traditional belief you and I are both familiar with has it that God relates to Jews on an individual level (hashgacha pratis) but to non-Jews on a general level. Really? How are we to square that, then, with the numerous statements of Christian writers down through the centuries in which they described feeling God at their side? That, at certain great moments in their life, they knew God was with them? These statements – and I've heard them often, simply from Christian friends and acquaintances – put the lie to the belief that God only intervenes personally with Jews.
I believe that this "traditional belief" is inaccurately understood. There are classic sources that speak of Hashem relating to Jews with hashgacha pratis, unlike his relationship with non-Jews. This cannot (or may not) mean what you imply it means.
Can there be prayer without hashgacha pratis? Isn't tefillah – at least petitionary tefillah – a request that Hashem intervene directly on behalf of the mispallel? And does the navi not charactierize the beis ha-mikdosh as "beis tefillah…lechol ha-amim?" Does this not mean that He listens to the prayers of everyone and anyone? (This would put us at odds, I imagine, with the contention of a previous leader of the Southern Baptist Convention that "G-d does not listen to the prayers of Jews") When you say karov Hashem lechol kor'ov, lechol asher yikr'uhu be-emes, whom do you include in "lechol?"
I think that this "traditional belief" – which in itself would not preclude other opinions – refers to the default configuration, as it were. As members of the am nivchar, Jews begin with an assumed position of hashgacha pratis. They can lose good measures of that. See Chovos Ha-Levavos, beginning of Shaar ha-Bitachon, who writes that one of the advantages of bitachon in Hashem is that if one has it, Hashem conducts Himself towards a person that way. If he believes that his life is governed only in part by Divine Providence, and affected by other factors as well, Hashem leaves him under the influence of those factors!
Non-Jews (particularly those of Chazal, who were pagan or semi-pagan) are not "naturally" given to direct "personalized" Providence. That is not, however, a description of permanent status. Any human being who believes in such Providence is met with such hashgacha by G-d. It would seem to me that plenty of non-Jews today firmly believe in such Divine guidance of their lives.
Years ago, I asked a prominent figure in the haredi world how he deals with significant numbers of non-Jews whom he routinely counseled. I asked specifically about people facing tragedy who were firm believers in G-d, while not being Jewish. How would his words of support and/or consolation differ to someone staring death in the face. He responded, "I speak to them exactly the same way I speak to Yidden."