G-d Makes a Comeback at the Democratic Convention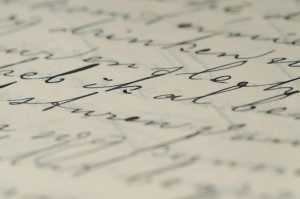 It was a moment that was, shall we say, biblical. G-d had made it back into the Democratic platform, in a way that would have pleased the ancient prophets.
The day before, the platform glaringly elided all references to G-d. It proclaimed strong support for Israel as a democratic and Jewish state – which was certainly welcome – but left out important pro-Israel statements that had been fixtures of the last two platforms, including asserting Jerusalem as the capital of Israel, and labeling Hamas (the progeny of the Muslim Brotherhood now in power in Egypt) as a terrorist organization.
The omissions were noticed, and Democrats scrambled to explain, and later to restore some (but not all!) of language that had been included in the past.
The vote did not go as they anticipated. Listening to the playback, it was clear that leadership thought that the required two-thirds majority would be secured on a voice vote. Indeed, the call for ayes from those in favor of the measure was answered by strong chorus of voices.
But so was the call for nays. Taken by surprise, the session chairman tried twice more, hoping that the delegates had misunderstood his instructions. Little changed, other than his deciding that the ayes were, to his satisfaction, twice as vigorous as the nayes. He announced his decision, and G-d and Jerusalem were welcome once again at the DNC.
That led to a vigorous round of boos.
The moment will be discussed, debated, and squeezed for advantage by Republicans. Whatever the consequences of this turn out to be, the moment will forever retain a certain irony.
What drove the amendment – G-d, or Jerusalem?
Debbie Wasserman Schultz, the DNC Chair, said this to a CNN anchor: "The language on G-d – while we were amending the platform to include Jerusalem… we also felt that it was important to make sure that we made a reference there."
So there you have it. This was the day that G-d rode the coattails of Jerusalem, not the other way around. His Holy City functioned the way it was supposed to, as the vehicle for bringing G-d consciousness to the larger world.