Nachal Charedi – Reality Check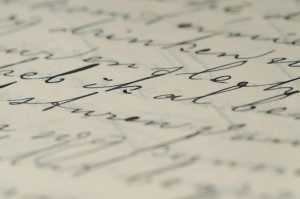 by Akiva Paths
In the past I wrote about my Air Force Daughter. Since that time she has now been joined by Infantry Son.
Being ultra-orthodox, charedi if you will, we were not willing to throw our son into cultural morass of the Israeli Defense Forces at their whims. Since the IDF has been "preparing" for ultra-orthodox recruits, we targeted him at the ultra-orthodox infrantry program – Nachal Charedi / Netzach Yehuda – The Mighty Men of Judah infrantry combat unit.
Our son contacted a friend, a former yeshiva student in yeshiva with him, who was now a training sergeant in Nachal Charedi. He couldn't help, letting us know "the battalion is full". The battalion is full??? What if you're ultra-orthodox and you want to fight in the army?
Next, by hashgacha pratit (Divine Providence), I was being picked up from the train station and was asked for a ride by someone from synagogue I recognized…in an army officers uniform. Turns out he's an army chaplain and a captain. We asked him if he could help and he was able to put us in touch with Nachal Charedi's battalion rabbi. The rabbi was able to get our son on the list.
We breathed a sigh of religious relief, if not parental worry. Our son was going to be in a proper religious environment, while putting his life on the line to defend all the Jewish people and non-Jewish citizens living here.
Two and a half weeks before his enlistment date we got a harbinger of things to come. I received call… "hello, is this (Reb Akiva's son's father)? Your son has to report for basic training tomorrow". "What??? His orders say 2 1/2 weeks from now. We haven't prepared him (done the preliminary army supply shopping), it's not what his orders say." "He has to report tomorrow, the orders are changed by this call. He should report to (normal Jerusalem enlistment point A)."
What can you do? I took off work, ran home, grabbed my boy and headed to the mall. Why? As we learned with Air Force Daughter, there are things your child needs for army service that the army doesn't provide. Some are obvious (a cell phone to call home), some less so (a durable watch with a timer function). We also had feedback from her on what's a waste of money (like dirty laundry bags) and what's good to have (boot polish).
Enlistment day is a big deal in Israel. It's normal for a number of family members to join the enlistee in going to the enlistment point. But everyone was ready for that in 2 1/2 weeks…so he lost out.
That evening we got a call… "your son has to report to (unusual Jerusalem enlistment point B) tomorrow." "What, we were told (normal enlistment point A)." "The orders are changed by this call, (click)." I didn't even know where enlistment point B was!
He made the point, we said goodbye and off he went to be a soldier.
He was bused to the Nachal Charedi training base somewhere in the Jordan Valley. Basic training is similar in every army. The difference for Nachal Charedi is the unit has time for the daily Jewish prayer cycle, and a 45 minute religious learning time per day. I had sent him with a couple of thin paperback editions of mishna and gemora, so he'd be able to use the religious time effectively.
He came home the first time 2 weeks later, for Shabbos. I asked him how it was going, how was the availability to pray and the time for religious learning. He said "we're giving a minimal time to pray, you can just barely get through it if you go at maximum pace and are completely rested when you start. It's not adequate for Monday's and Thursday's (when the Torah is read). Everyone just falls asleep at the learning time, as we're exhausted and sleep deprived due to the training schedule. And because our unit was called to training early, the glatt kosher kitchen isn't open, the cooks haven't arrived per the schedule yet. We've been eating (glatt kosher) canned tuna and canned corn 3 times a day for 2 weeks (except for Shabbos where we had some Challah and packages of deli meat)."
Ok, I thought, it's the army. Screwing up logistics is normal, and training them till they drop as part of basic training is normal too.
During training they ask you what your army job preferences are. They've "tested" you in advance, people with special skills might be directed to intelligence or radar or something like that. And as part of training they rate how you do with the basics. Being in an infantry unit, the choices are naturally somewhat limited. Combat. Supply. Guard. Those were my son's choices.
At the end of basic training there's an army ceremony for the graduating unit. It's a big deal, parents or family attend and greet the newly minted soldier. We went to our daughter's, driving all the way to Haifa for it.
Our son arrived home for his 3rd Shabbos off. "Hey Tatti (Dad in Yiddish), my training is done." "What??? When's your graduation ceremony." "Doesn't seem we're having one, and they told me they'll call me with orders on what to do next."
After Shabbos he got a call, "report to base [t]". We had no idea where that was, but turns out Israeli army bases are listed in Google Maps – so we were able to get directions.
To make a long story short… he arrived, he was assigned his last choice. Ok, it happens. But that's where it went bad.
He's not on a Nachal Charedi base. His guard unit commanders are NOT from Nachal Charedi, not from the religious unit – only the soldiers are, and not all of them. The commanders are male but do not respect the religious soldiers religious rights. They are NOT given time for prayer nor for learning. He's been faced with numerous times of having to violate Shabbos or Yom Tov, and there is no unit or battalion rabbi to which to direct questions. Unit members and even commanders have violated Shabbos or Yom Tov intentionally, including eating and shoving food in people's faces on Yom Kippur.
He was not able to hear the megillah on Purim and has been extremely limited in the abilities to meet Jewish religious obligations for Jewish holidays. NOT because his base is somewhere out in the middle of nowhere or because of army responsibilities, his base is near a residential mixed religious Jewish neighborhood, but because his commanders prohibit it or create a duty schedule that prevents it (when it doesn't have to).
His Nachal Charedi – Ultra-Orthodox religious unit experience has been a nightmare. The Israeli Army did not provide the capacity necessary for even the current numbers enlisted, and because of that he and the members of his unit have been shunted off to an area incompatible with even the minimal promises of a religious unit. He's being prevented from performing basic religious practices that are a guaranteed right of every member of the IDF – not to mention even the slightest accommodation of an ultra-orthodox soldier.
Oh, but they did give the unit a gift. For the ultra-orthodox guard unit… they installed a big screen TV with 150 cable channels in their common room. (Anyone who knows the ultra-orthodox community knows TV, particularly and especially broadcast TV, is avoided and prohibited.)
None of this is that unusual or so terrible for an army – getting the day to day things right is not their goal (killing people and destroying things in defense of their country is). But if you're going to promise to provide an "appropriate" environment to ease a significant percentage of the ultra-orthodox community into army service – treating them as bastard stepchildren is not the way to go about it.
My next child has already gotten their army exemption.
UPDATE:
Being this post is getting some significant attention, I wanted to add a few clarifications. Some Nachal Charedi soldiers report a good experience, it seems the "luck of the draw" whether you get assigned to a core combat unit or thrown to one of the outlying units for "overflow" – and I certainly don't want to bet my son's religious life on the luck of the draw.
Also, some of my son's yeshiva buddies, a couple of bochrim from the States and Canada that didn't want to leave Israel, joined the IDF directly to the primary IDF combat brigades (Golani and Givati). There they've reported a great religious experience! Seems as religious guys in a non-religious brigade, their religious rights are scrupulously observed and their (generally) respected by their co-soldiers and commanders. They're even given extra time for davening every day (beyond the required time – which they get just by asking). Being in a non-religious battalion it's easy for them to be rotated off duty for Shabbos and it be taken by non-Shabbos observant soldiers (not by their request, that would be a violation of Shabbos). They've told my son that 10% of the Golani combat brigade is religious bochrim, over half (of that 10%) from outside of Israel (the #1 sniper in Givati is a Chabad bocher from Crown Heights.)
Rabbi Akiva Paths, founder of the Mystical Paths blog, teaches and writes in Jerusalem.