"Ethicists" Without Ethics: The Collapse of the Moral High Ground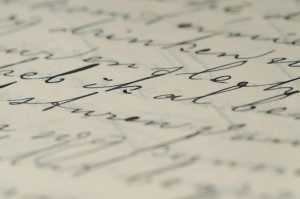 If you are disturbed by the rapid progress of the homosexual lobby – with even Pres. Obama favoring same-sex marriages – let me tell you: you ain't heard nothin' yet.
A recent article in the British Journal of Medical Ethics suggests that it should be permissible to kill newborn babies – because they do not have the status of full human beings. Here are their actual words, couched in opaque academese: "After-birth abortions (i.e., killing new-born babies: EF) are matters of moral indifference because newborns, like fetuses, do not have the same moral status as actual persons; and the fact that both are potential persons is morally irrelevant." Therefore, killing them "should be permissible in all the cases where abortion is permissible, including cases where the newborn is not disabled." (Note the sanctimonious use of the term "moral" by these people who claim to inhabit the moral high ground of society, but who in the name of morality would justify infanticide.)
Here is revealed, in all it obtuseness and perversity, the moral blindness of the pro-abortion mind-set. Having established that a fetus has no right to life and that pre-birth abortions are permissible, they are now going after actual, post-birth human life itself, referring to it by the euphemistic "after-birth abortions." The logic is impeccable: For If one can end the life of a fetus in the third trimester, then indeed, why not be able to end its life after it is actually born ? Why should the killing be stopped just because the fetus exited the womb? Why allow an arbitrary boundary like that to stand in the way of ending its life, if ending its life serves a larger purpose – with "larger purpose" to be determined by a committee of ethicists? It is not, after all, murder, but only a matter of "moral indifference" and therefore permissible, or, in academic jargon, "morally irrelevant."
The ethicists do not answer one question: At what point does "after-birth abortion" become actual murder? At what point does the newborn baby enter the "moral status of being an actual person" and become morally relevant? One day? One week? One year? And what is a "larger purpose" for which infant life can be ended?
The proponents do not say. But whatever the limitations, it is inevitable that a future generation of medical ethicists will come along soon enough and claim that it is morally irrelevant if we kill a child of two weeks or two years – or twelve years, since he has not yet attained legal majority. Ultimately, we should not be shocked if even ordinary classic murder of an " actual person" should be considered "morally indifferent" when the ethicists consider the victim's life to be "morally irrelevant." Once embarked on the slippery slope, it does not take an energetic imagination to find scenarios where wholesale murder is appropriate. It was not very long ago when the lives of six million Jews were considered to be morally irrelevant and their subsequent murder to be morally indifferent since murdering them was being done for a higher purpose.
So it is when human beings – operating without the grundnorm of Gd on which all law is based- decide on their own to establish the limitations of their actions. The limits are fungible, stretchable, elastic. They are inevitably adapted to the personal foibles and predilections of the mortal authors of the rules. In such a godless system, human life has little value, and anything goes.
These are ethicists without ethics, moralizers who are themselves indifferent to morality and who are in fact morally irrelevant.
Since we already have an American president in favor of legalizing gay marriages, can legalized pedophilia and bestiality lag far behind – to be followed by legalized infanticide (all, of course, with sanitized names similar to "after-birth abortion")?
Stay tuned. Better still, do not stay tuned.