Hate Speech at the Forward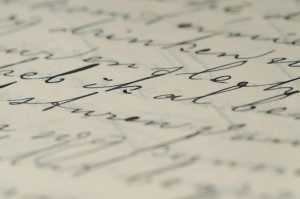 Hatred. No, "blind hatred," a "hatred so visceral that anything the man supports must be bad, wrong, and shot down," because he's "anti-American, anti-Semitic, or a baby-killing godless Communist." It's an "all-encompassing" hatred.
It's about acting "to tear down the other side, rather than show their strength through intelligent, reasoned discourse." "The knee-jerk Obama-hatred just runs so deep that all logic flies out the window."
All of the above comes from Gavriella Lerner's screed in the Forward, helpfully entitled "The Truth About Orthodoxy's Obama-Hatred." In brief, it is her argument that since Jewish law permits many forms of birth control in a variety of situations, the decision of the Orthodox Union and Agudath Israel to "align themselves with the Catholic Church" is simply because they hate Obama, rather than because they believe in controlling women — which, according to her, is the only alternative.
Now of course, if she had cared in the least about what both groups actually had to say, it wasn't at all hard to figure out their rationale. One, in fact, needs to be a member of neither organization to discern that the administration's new policy is an assault upon religious freedoms, and, as expressed by columnist David Goldman, this does not bode well for us as a religious minority:
Memo to Jews: After They Come for the Catholic Church, They Will Come For Us

Today it is contraception and the morning-after pill. Tomorrow it will be kosher slaughter, or matrilineal descent, or circumcision, or other matters of existential importance to Jewish observance. If the Obama administration gets away with forcing Catholic institutions to step across lines of life and death in the name of "health," the federal government will have a precedent to legislate Judaism out of existence — as several other countries have already tried to do.
This was clearly stated by the Orthodox Union:
In declining to expand the religious exemption within the healthcare reform law, the Obama Administration has disappointingly failed to respect the needs of religious organizations such as hospitals, social welfare organizations and more.

Most troubling, is the Administration's underlying rationale for its decision, which appears to be a view that if a religious entity is not insular, but engaged with broader society, it loses its "religious" character and liberties. Many faiths firmly believe in being open to and engaged with broader society and fellow citizens of other faiths. The Administration's ruling makes the price of such an outward approach the violation of an organization's religious principles. This is deeply disappointing.
This was clearly stated by Abba Cohen of Agudath Israel:
The important points here are that no religiously sponsored entity, and no religiously motivated individual, should be forced by government to violate its or his sincerely held religious principles; and that the determination of religious propriety must be left to the religious entity or individual, not to the government.
So as I said, if she cared in the least about what their rationale actually was, she could have easily found what both organizations had to say, and addressed their arguments. Instead, she made an irresponsible and unreasonable accusation of "hatred." So who acted "to tear down the other side, rather than show their strength through intelligent, reasoned discourse?" Why, Gavriella Lerner and the Forward.
To accuse an individual or group of irrational hatred, of course, inspires ill feelings towards that person or group. To accuse someone of hatred is, in fact, hate speech, and should be a last resort. So who has ignored logic and instead engaged in "knee-jerk hatred?" Why, Gavriella Lerner and the Forward.
The writer makes it obvious that she doesn't care what the Orthodox say on their own behalf, she'd rather chalk it all up to "hatred" in a way that disparages the Orthodox. We have reached the last resort — there is no reasonable explanation as to why she might have so completely ignored what the Orthodox had to say, in favor of a hate-filled strawman, other than her own hatred of the Orthodox. So who has shown us "hatred so visceral that anything [they] support must be bad, wrong, and shot down?" Why, Gavriella Lerner and the Forward.
If she'd written it about Jews, we'd call it anti-Semitism.