Confessions of a Giants Fan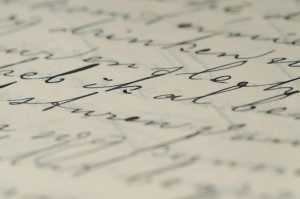 I'm tapping this out in my office at Agudath Israel of America's national headquarters in Manhattan to the tune, so to speak, of blaring horns, booming drums, and the wild shouting of hundreds of thousands of people 13 floors below my window. It's really annoying.
But it's part of working downtown. Every so often, if a local sports team wins a championship, everyone employed in the neighborhood, executives and grunts alike, have to put up with car and pedestrian detours, rowdy fans, occasional fights (go figure—they're all supporters of the same "cause," no?), and noise, loud and for hours.
Mobs make me uncomfortable. Chalk it up to some genetic Jewish paranoia, a psychological vestige of times when unruly crowds usually meant maiming and murder. And I've never been able to appreciate the good time to be had by throwing shredded paper all around, painting one's face, imbibing too much beer or punching one's neighbor's lights out—all of which seem to be important parts of such celebrations.
I don't even have the requisite American appreciation of grown men playing what amount to glorified schoolyard games, adding enough violence to stimulate the production of androgens without quite crossing the line into pathology. (Sorry for the misleading title above.) I'm flabbergasted by the fact that talented journalists dedicate their careers to describing all the grunting, groaning, and grabbing in eloquent prose; amazed at the fact that news organizations—news organizations!—devote time and pages each day to report on the proceedings; and pained by hearing players laboring mightily to mouth an almost coherent sentence into a microphone.
Listening to the din below and looking out on the sea of parade-goers, I have to wonder if I'm the only person who finds it comical when a news announcer, with a tone of gravity a sane person would reserve for a small nuclear war, intones the latest score or trade, as if something besides money (someone else's yet) actually depended on the information.
My puzzlement gives rein to my imagination, which takes off and flies away. I picture the Canyon of Heroes not as it is today but as it should be, with real heroes. The crowds, in my imaginary parade, are just as large but they are quiet, reverent. And those being driven slowly down Broadway are not Giants in uniform but giants clothed in something more ethereal.
They are people like my father, who spent the years of the Second World War in a Siberian Soviet labor camp, where he and his fellow yeshiva students endured terrible hardships to remain observant, believing Jews, baking matzos in a makeshift oven, studying Talmud on the sly. And, lihavdil bein chaim lichaim, my late mother, who, though she arrived in the United States before the war as a little girl, endured the untimely deaths of her brother and father in close succession, yet became part of the small coterie of observant young Jews in 1940s Baltimore that sowed the seeds that grew into the Orthodox metropolis that is Baltimore today.
And my wife's father, who spent the war in several concentration camps, where he and his fellow religious Jews risked life and limb to maintain what Jewish observance they could, reading the Megilla by heart, creating a makeshift Chanuka menorah, davening, saying Tehillim—and outliving their Nazi tormentors. And his wonderful wife, my own wife's mother, a Swiss national whose family nurtured Holocaust survivors interned in Swiss camps during the war, and who, together with the emaciated but determined survivor she married, moved to a new country, Canada, to start life anew and raise a family.
None of my heroes are physically large; none of them, to the best of my knowledge, can throw an inflated pigskin accurately, or would particularly want to. Their heroism, though, is worthy of the name. It derives from their lifelong dedication to their ideals, and to their determination to nurture further generations of religious Jews. They think about their children and grandchildren and great-grandchildren with gratitude to G-d and great pride.
Though not as much as we feel when we think about them.
Here be giants.
© 2012 AMI MAGAZINE
The above essay may be reproduced or republished, with the above copyright appended.
Communications: [email protected]
Subscribe to Ami at http://amimagazine.org/subscribe.html .