To Invigorate the Synagogue, Bring the Pastor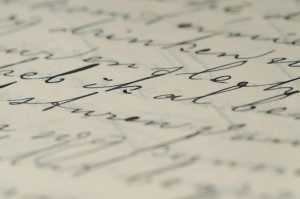 From the Religion News Service: PASTOR RICK WARREN TO MAKE FIRST-EVER APPEARANCE IN A SYNAGOGUE — Saddleback Church founder and best-selling author of The Purpose-Driven Life invited to Sinai Temple, following ground-breaking meeting with Synagogue 3000.
Synagogue 3000, formerly known as Synagogue 2000 (I'm not making this up), is bringing in a Pastor to help make the synagogue a more exciting and spiritual place (I'm not making this up, either).
Pastor Rick Warren of Saddleback Church will be the special guest at Friday Night Live Shabbat services on Friday evening, June 16, 2006 at Sinai Temple in Los Angeles. This exciting event will be the first time that Rick Warren has been a featured speaker in a synagogue. The visit comes exactly one year after Pastor Warren's historic 2005 meeting with the Synagogue 3000 (S3K) Leadership Network, a transdenominational group of visionary clergy and artists working to revitalize synagogue life across the country…

Friday Night Live is a unique monthly Shabbat service designed for ages 25-40 that combines live music with spirituality and insightful commentary, with the spiritual leadership of Rabbi David Wolpe and the music of Craig Taubman. FNL attracts over 1500 Jews from the Los Angeles area and beyond. Following services, Sinai Temple is transformed into a Friday night hot spot with opportunities to meet new people, engage in stimulating discussion with a featured speaker, dance, groove to a live band or just schmooze with other young professionals.