Welcome Words From a Spiritual Giant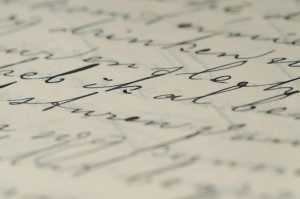 It has been over thirty years since I met Yaakov Katz, and I've regretted ever since that I have not had an opportunity to stay in touch with him. Ketzalah, as everyone calls him, is a larger-than-life figure that one can never forget.
The cane he hobbled on even back then was dwarfed by his warm, engaging, constant smile. It was a reminder of his hip taking a direct hit from an Egyptian RPG in the Yom Kippur War. His elite officers-only unit of twelve men killed all seventy of the enemy in that battle. Hanging on to life by a thread, he pledged to the Ribbono Shel Olam that if He let him live, he would devote the rest of his life to Hashem's service.
Ketzaleh made good on his pledge. I met him in Beit-El, a community that he helped begin, and would fill with a yeshiva – which was the literal and figurative center of the community – as well as schools for boys and girls.
Meeting him marked, in a sense, the beginning of my reexamining what I had been taught in my yeshiva years. Since Beit-El was a product of the Zionist world, I expected to find a rosh yeshiva sitting in shorts and sandals, and open shirt, addressed by all as "Shuki, and incapable of tackling anything deeper than a Kehati Mishayos." To my surprise, the Rosh Yeshiva I was introduced to sat with a hat and kapoteh, deeply immersed in the study of a Ketzos, which did not obscure a radiant hadras panim. (It belonged to Rav Zalman Melamed, shlit"a, one of the closest talmidim of Rav Tzvi Yehudah Kook, zt"l.)
Observing the fierce commitment of the residents to Torah, Land and People, the absence of materialism, the natural tzniyus of the women, I wondered whether my camp had gotten it all right. I have continued to wonder in the decades that followed.
The article from Arutz-7 that follows shows that the regard in which Ketzaleh is held is not misplaced:
MK Yaakov Katz (Ketzaleh), Chairman of the National Union, told the Knesset's Foreign Affairs and Defense Committee Monday that in 20 or 30 years the country and the army will have a religious majority.

He asked the Head of Personnel Branch, Major General Orna Barbivai, to accept religious soldiers with love and not make it more difficult for them to serve.
He was referring to recent attempts to force religious soldiers to watch women singing in entertainment events – in contravention of halakhic precepts and rabbincal instructions.

"I love the hareidi public with all my soul," Ketzaleh said. "First of all, because all of our grandfathers and grandmothers until two, three, four generations ago were hareidim and I love my grandfather and love my great grandfather, who had a hat, beard and peot."

"I also love our sons and grandsons, because I have sons with beards and peot, and they were battalion commanders in the IDF Paratroopers," he added.

"I say to the hareidi public: first of all, keep on having large numbers of children, it has a contagious effect on everyone. They are taking care of Israeli demography. One needs 12 and 15 children… keep at it."

"I can promise you, Major General Barbivai, in 10 years – don't worry – in 20, 30 years, our army will be flooded with guys who have beards and peot. In 10, 15, 20 years the religious and hareidi public will be the majority in the country. You can't do anything about it, that's how it is… it's a reality one needs to be aware of," Ketzaleh said.

"The intent needs to be – how do we absorb this population and turn it into the main pillar of Israel, the backbone, with all the kindness that it contains, and the love of Torah and the nation and morality," he added.