Dew-ey Wins!: Tal, Explained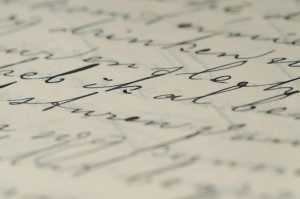 While ancients waxed poetic about dew, most of us city folk only think about it when it fogs our windshields early in the morning. That changes, of course, on the first day of Pesach when we sing its praises in Tefilas Tal and ask HKBH that it should always descend as a blessing.
Determining what that blessing is, however, can be challenging. If you thought that dew – the condensation of water vapor on cooler surfaces – provides plants with water in much the same way as rain does, think again – at least according to contemporary authorities. Tanach and the siddur had much more positive things to say about dew than today's botanists. The customary wisdom for many years was that dew might provide potable water for survivalists, but did nothing for plants. To the contrary, they claimed. Plants did not and could not assimilate the dew-moisture, while it did promote the growth of plant diseases! In the familiar refrain le-brachah v'lo le-kelalah, we had the latter part figured out, but were clueless about the former.
The Torah, of course, makes no mistakes. There has to be a berachah in tal, even if we don't understand it. At least we didn't until recently. A study published a few years ago has determined the mechanism whereby dew enhances plant performance, and provided the experimental data to back it up. Not surprisingly, the study was conducted by three Israeli scientists who found it difficult to accept that the Biblical enthusiasm for dew was without merit.
Dew forms when water vapor condenses on a cooler surface, including the surfaces of plants. This moisture doesn't seem to have any way of entering the plant and becoming part of its metabolic pathway. If so, what good could it do? Simply put, the moisture contributed by the dew changes its local humidity, which in turn affects the opening of the stoma, the tiny openings through which the leaf "breathes." Dew changes the rate at which leaves lose moisture and acquire CO2. That's 2/3 of the process of photosynthesis right there. Dew directly influences the leaf's photosynthetic efficiency and productivity.
Hashkafically, we had a handle on tal much longer ago. A passage in the gemara (Taanis 4A) has Knesses Yisrael asking Hashem for rain. He responds with something much better – dew. Rain is sometimes desired, but sometimes not; dew is always a hit. A recent work by a talmid of R Yaakov Hillel (בית שער: מפסח עד עצרת, ר' מיכאל בורנשטיין, עמ' 380-381) explains. The pathway of rain is fairly apparent. Vapor rises, gathering in clouds, sometimes yielding rain. But then again, sometimes not. It is a symbol of what Hashem gives us only after we have taken the necessary first steps on our own, or what is called isra'usa de-lesasa. Dew, on the other hand, seems to appear as if out of nowhere, ubiquitously. It symbolizes the bounty Hashem grants us without precondition, simply out of His supernal – and constant – Will. It is an outgrowth of what the mekubalim call isra'usa de-le'eilah.
The avodah of the month of Tishrei deals with the recovery program of Klal Yisrael after the eigel. Teshuvah brought about their rapprochement with Hashem. It is all about isra'usa de-lesasa. Pesach, however, is about Hashem reaching out to those who did not have sufficient merit or preparation for neither redemption or the Torah they received some weeks later. We daven for rain in Tishrei, and dew in Nissan.
We read the haftorah of the resurrection of the dry bones on Pesach, says the Tur (Orach Chaim 490) because it is the time that is linked to techiyas ha-meisim. It is the ultimate expression of the Heavenly Tal, the Retzon Hashem that will banish evil. The thirty-nine (in gematria, ט"ל) curses of Adam and Chavah will cease. As a result, the need for death will disappear, and even those who died previously will return to a purified world.
May it happen speedily, in our days.
[Thanks to Yosef Stolz, Los Angeles, for all the scientific leg-work and guidance.]