Whose Problem Is It, Anyway?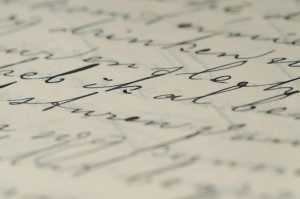 by Dovid Kornreich
There is a recurrent theme that I've read on Jblogs and newspapers, and it has two parts:
1) Chareidi society somehow engenders extremism and these incidents in Beit Shemesh are its bitter fruit.
2) Neglect by the rest of Chareidi leadership to publicly condemn the extreme acts is a form of acquiescence by silence.
The response to the first charge is that your average chareidi individual living in, let's say Bayit Vegan or Har Nof, shares very little of the *cultural* values and norms of Mea She'arim Chareidim. The sad reality is that Chareidim are an extremely factionalized and subdivided group, and the divisions are deep and operate on many different levels of which outsiders simply have no appreciation.
True, on religious and political issues vis-a-vis non-Chareidim and especially the non-religious, most Chareidim seem to rally together as a unified group to oppose a common threat. But socially, there is very little meaningful contact between Mea Shea'rim Charedim (and their RBS offshoots) and the rest of the Chareidi population.
So one can't credibly say that "Chareidi society" engenders violence, extremism, intolerance etc. There is very little *culturally* that unites all Chareidim. And it is the uniquely extreme form of anti-modern, anti-Zionist culture of Mea She'arim society which engenders physical displays of intolerance, lawlessness, and violence. Mainstream Chareidi society may certainly be anti-modern and anti-zionist and not tolerant to others to some degree, but those attitudes are simply not visceral enough to engender any extremist behavior in emotionally balanced people.
The response to the second charge is a direct corollary to the first. For a Litvish Godol embedded in mainstream Chareidi Society to come publicly against Mea She'arim Chareidim is almost as non-meaningful to the extremists themselves as the Agudas Yisroel of America's statement of condemnation. (And if they come out publicly simply for appearances sake, they will look shallow and insincere. I have yet to hear anyone say that they have changed their minds about a violent group of people on the basis of its leaders' condemnation of acts of terror. It is lip service and people know it. People change their minds about another group only once they observe that the group has consistently changed their behavior.)
If I understand the bloggers and the pundits correctly, the point of having Chareidi Rabbonim and Gedolim come out publicly against the extremism is to send an internal social message that such behavior is not acceptable in Chareidi society. The message being sent is that extremists will be socially ostracized for such behavior and the expectation is that such messages will actually pave the way to reverse the trend of anti-social behavior on the ground.
The underlying assumption of this is that Mainstream Chareidi gedolim wield any significant social influence over the Meah She'arim Chareidim (and their RBS offshoots), and that this sub-society will pay attention to any disapproval these Gedolim register. This assumption is simply false, and thus it imposes an illegitimate burden on the Chareidi Gedolim.
We hear all the time how Mea She'arim extremists use threats, intimidation, and even violence towards mainstream Chareidi Gedolim who have taken moderate stances on public social issues which these people consider unacceptable religious compromises. They have always lived in their own sub-society with their own version of religious authority/vigilantism and with dismissive social attitudes vis-a-vis the rule of secular Israeli law over their community and over their actions.
As many chareidim have said time and time again, this is not an "internal Chareidi" problem which can be resolved internally. It is a legal problem of wanton lawlessness on the part of the extremists (unfortunately, in the name of a very moderate religion) and it requires the law enforcement apparatus of the Israeli police and courts to contain it bring it to a halt.