Who Will Daven For Rachel Imeinu?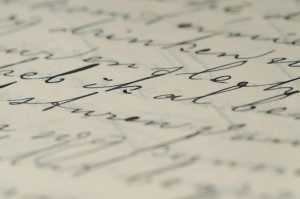 Rachel Imeinu always looms large and important in our prayers. More so than the other matriarchs, she is the iconic Mother of Israel, interceding in Heaven (Yirmiya 31:14) for the well-being of her children. She does not differentiate between her biological offspring through her two sons and her spiritual offspring through the other shevatim.
On this, her traditional yahrzeit, we must ask: if Rachel worries about us, who will worry about Rachel, as her name and reputation are sullied by the very people who devote themselves to her honor?
Here is a quote from an advertising supplement to last week's Mishpacha:
Let me introduce Reb Weinman [not his real name], a wealthy businessman from New York; a generous baal tzedaka who attends a daily Gemara shiur and respects Torah scholars…One day he called [name of a huge gadol] with a seemingly overwhelming problem – he had become entangled with the IRS, and was under criminal investigation. The most optimistic experts informed him that if he were lucky, he'd end up spending "only" several years behind bars.

The IRS has succeeded in infiltrating his staff. These talented undercover policemen wormed their way up to prominent positions in the company, where they had access to sensitive information, and then used that information to put together a seemingly clear-cut criminal case.
The text goes on to describe Reb Weinman's salvation. Through the aegis of a particular tzedaka, tefilos were offered on his behalf at Kever Rachel. The next day, he received a call from the IRS, which informed him that rather than take his case to trial, they would let him off the hook by paying a fine. His accountant told him later that this was an extremely unusual disposition of such a case. The power of Rachel Imeinu's intercession had been shown. Q.E.D.
We have to wonder what the authors of this piece were thinking. Once again, we have a story of a community hero, a benevolent tzadik who shares his wealth with good causes, but takes liberties with dina demalchusa and chilul Hashem. Alas, he would have continued undisturbed, were it not for the villain who "infiltrates" his organization, and "worms" his way to a position of prominence, where he turns on the good folks who trusted him, and viciously strikes out at them. Ah, the chutzpah of those evil government people. The message? If you find yourself in the same predicament, a generous donation will get you off the hook as well.
Do we really want to perpetuate the ethos than underlies this story – that stealing from the government is a noble vocation, provided that you don't get caught? If the story is not a complete fabrication, there are two possibilities. Reb Weinman may have been guilty of nothing more than sloppy accounting, or even an error of judgment that the IRS turned unjustly into a damning case against him. If this is what happened, the authors should have said so, instead of glorifying the illegality of his actions. If, on the other hand, he indeed acted willfully, the authors should have disguised it, rather than to broadcast their acceptance of a pattern that has led to the incarceration of too many people, each time causing massive chilul Hashem.
Someone needs to speak to these people. (And someone needs to gently remind the staff of Mishpacha, who are fine and responsible people, that they need to check their paid advertising as carefully as they check their editorial content.)