Post YK Buzz: Daven With a Minyan and Help an Agunah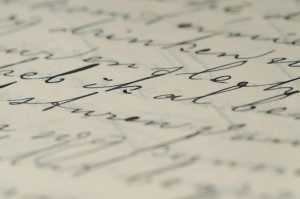 It won't actually help her procure a get. It might help her reputation, though, even if she died hundreds of years ago.
Seems that an unfortunate soul by the name of Eliezer disappeared, shortly after leaving town. His wife never heard from him again. He had announced his destination and the route he was taken. Soon after, a non-Jew came forth who testified that he had travelled on that road with a Jew who died on the way. He could not, however, make positive identification.
The sho'el in Shut Mahari Veil #79 offered several arguments to assume that the deceased was Eliezer. One of them is made for today. He argued that we need not fear that a different Jew accompanied the non-Jews other than Eliezer. Impossible, he said. No Jew would possibly take a trip between Yom Kippur and Sukkos that would involve his missing davening with a minyan! (Mahari Veil rejects the argument – but only because it is possible that someone else set off on a trip with full intention of making it to a minyan, and was then prevented by circumstances from reaching a shul.)
Maintaining the post-Yom Kippur high and afterglow would seem to bolster the final (lenient) psak for Eliezer's wife. It's the least we can do for her.
If you glibly write off the assessment to a time and madregah we have not seen for hundreds of years, consider this. The Soloveitchik Machzor reports that R. Yoshe Ber Soloveichik zt"l sometimes came home after Yom Kippur in such an ecstatic state, humming nigunim of Neilah, that he could not eat for some time thereafter.
[Kudos to R Aryeh Leib Heller (sometimes known as the Ketzos) for pointing out the Mahari Veil (שב שמעתתא ז:יט) ]