My Son Works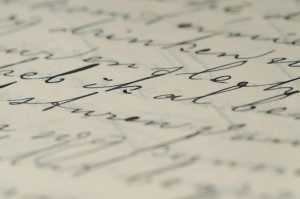 After a recent speech on chinuch banim (child-rearing) in Lawrence, someone approached me and asked, "Your children are all matzliach, all in learning?" I suppose I could have let slide the implied assumption of the question – success is exclusively determined by whether, and how long, one stays in learning. But I decided not to.
"Yes, Baruch Hashem, my children are successful," I told him. "But I do not view my son who learns in kollel in the morning and repairs major appliances afternoons and evenings as any less successful." My response probably took my questioner aback a moment, but I was still not done: "True, this son will probably not be as big a talmid chacham as his brothers. But I do not see him as less of an eved Hashem – not in the way he davens or his dikduk in mitzvos. And I can always count on him to say a dvar Torah at the Shabbos table."
I was still not done enumerating the reasons I'm so proud of this particular son. Chief among them is the way he took responsibility when it became clear that the money was simply not there to put food on the table. He did not whine or bemoan his fate; he went out and acquired a skill with which he could support his family. Now, he can even aspire to one of the Gemara's definitions of a full adult – i.e., one who is not dependent on his parents for support.
I'm also delighted to see the satisfaction Yechezkel derives from what he is doing. Yes, there can be as much satisfaction in fixing machines, or plumbing, or electrical work, as in crafting an essay, perhaps more. Both involve forms of problem solving, and as one gains experience one is able to solve increasingly difficult and diverse types of problems. But with the manual labor, there is the added bonus of providing instant benefit to someone and being able to see the beneficiary of one's labors.
When one fixes the washing machine of a frantic mother whose eight kids have nothing to wear or the dryer during prolonged winter rain storms, the gratitude of the owner of the machine is an added bonus to the payment received. An honest exchange has taken place. It's not like trading futures, or various forms of financial manipulation, which while potentially far more lucrative, offer no satisfaction apart from the money earned.
And finally, there are the lessons learned that are applicable for every aspect of life. Yechezkel tells me that a number of times, he was close to giving up on a particular machine, when he decided to try one more time or rethink the problem, and that extra effort resulted in a solution.
Most fundamental of all are the lessons in bitachon that anyone in business must learn. No matter how skilled one becomes, one cannot determine how many major appliances will go on the blink in a given week or how many owners of such machines will happen to have the particular flyer in which you advertised at hand.