Modern Orthodoxy at a Crossroads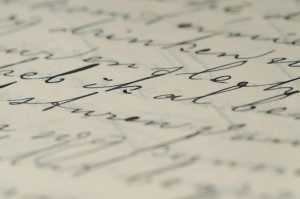 What will the rabbinic leadership of the Modern Orthodox (MO) world do? A wave of provocations from the Far Left challenges the very definition of Orthodoxy. Should Yidden in other parts of the community who are far from the battle lines care? It would take a navi to answer the first question. Responsibility for Klal Yisrael and caring for other Jews demands a resounding "yes" to the second.
Lots of things are happening in the Modern Orthodox world – some good, some not so good, and some astonishingly terrible. The far left of Modern Orthodoxy seems to be intent on continuing an unrelenting drive to push the envelope and change the way people lead an Orthodox life. Rabbi Avi Weiss of the Hebrew Institute of Riverdale, who in many other ways is a model of selfless commitment to ahavas Yisrael, has unfortunately become the charismatic leader of what is now a movement. He led the campaign to ordain the first Orthodox woman rabbi, backing off (at times) only in assigning her a different title (Maharat instead of Rabbah) so as not to offend others. He also hosted a Kabbolas Shabbos service led by a woman, claiming that there was no halachic objection, since it wasn't really a form of tefilah be-tzibbur. Rabbi Weiss founded his own Yeshiva Chovevei Torah (YCT), which has been ordaining rabbis in his image for a number of years. Chovevei graduates have quietly slipped into pulpits around the country. It now sports a sister program for training more Maharats. Chovevei graduates see themselves fully committed to love of all Jews, which to them means respecting the scholarship of non-Orthodox clergy. Chovevei rabbis trade pulpits with them in their local communities and they serve as a Chovevei faculty members.
YCT is not the only group flexing Far Left power. When the Rabbinical Council of America (RCA), the rabbinic umbrella group of Modern Orthodoxy worked to standardize giyur procedures for the benefit of future converts, some rabbis on the left were upset by what they saw as a "charedization" of the process, denying them the right to rely on whatever leniencies they see as appropriate. They founded their own rabbinic organization, the International Rabbinic Fellowship (IRF), which will promote its own competing batei din for giyur, relying on more "flexible" and liberal standards they believe are found in certain teshuvos, ignoring the vast majority of poskim who disagree, and who have disagreed for a century. The children of their geirim are being sentenced to lives of uncertainty, since the conversions of their parents – whether valid or not – will certainly be questioned years from now, when all that is remembered is that the dayanim who presided over them rejected the standards of the majority of poskim.
The Far Left does not rely on notoriety alone to capture attention. It makes steady and good use of the media, as well as direct mail, email and advertising, all aimed at the rest of the Orthodox community, and well beyond. One of its more effective tools is a blog called Morethodoxy, written by, in their words, "four Orthodox Rabbis and an Orthodox Maharat," almost all of whom have been strongly influenced by Rabbi Weiss. (The Morethodoxy blog has a mirror site in the Los Angeles Jewish Journal, which is read almost exclusively by the non-Orthodox.)
Maintaining public visibility as iconoclasts and innovators produces much thunder and attracts significant media attention outside the Orthodox world. This is designed to increase pressure on mainstream rabbis, and move the majority of the community to view its changes as acceptable. People who lack the background in learning to analyze the arguments on both sides see a group of "progressive" rabbis willing to engage the issues of the day, which seems like a good thing to them. Then they note a different group of "reactionary" rabbis who insist on living in the past. This generates enormous pressure on the traditionalists to make concessions so as not to alienate growing numbers of their congregants. Years ago, the Far Left sought innovations like calling up each person to the Torah by the names of both his father and mother, or women's prayer groups, complete with krias ha-Torah. (Women were advised that they could get around the "problem" of the bracha before the kriah by not reciting birkas ha-Torah earlier in the day, and delaying it till they were called up.) Those changes are so commonplace that they have lost their cachet. Today the push is for "partnership minyanim," in which a mechitza is in place, but women have an even greater egalitarian role in davening pesukei de-zimra and leining.
The latest skirmish in the battle between extreme innovation and tradition came a few weeks ago, when a dynamic Los Angeles rabbi, a wonderful human being, one of the Morethodoxy regulars, wrote that he cannot and does not recite the bracha "shelo asani ishah" any more. In fact, he claimed, continuing to recite it would be a "desecration of G-d's Name," since today we realize that there is virtually nothing that woman cannot do as well as men. Silence would be wiser than continuing a beracha that no longer speaks to our generation, he said, in the spirit of the rabbinic tradition of "better to sit and not do."
Reacting to a firestorm of criticism within the MO world, the rabbi withdrew his article in preference for one that proposed the same change in nusach, but in a less strident voice, as if the choice of words were the problem, rather than the approach behind it. He added rabbinic sources that someone had cobbled together to justify, after the fact, jettisoning a beracha found in the gemara, and whose most widely accepted (and oldest!) explanation underscores the greater number of mitzvos that fall to men to perform – something that would still seem to valid today!
More provocations followed on the heels of the abandoned beracha. A colleague of the first rabbi argued that the beracha "shelo asani goy" was also offensive, and could be eliminated by the same halachic sources. The original author spoke glowingly of a "couple had requested that the honor of reading the ketuba under the chuppah be given to the bride's teacher. Her teacher was truly her rebbe muvhak…. Naturally I agreed, and we proceeded accordingly.…As could be expected after many years of Talmud study, the rebbe read the Aramaic text flawlessly." The rebbe in question was the author's wife. (He goes on to condemn those who would stand in the way to such participation in a chasuna. He decries the argument "put forward by numerous rabbinic writers in a variety of contexts, [that]declares that whenever Orthodox women perform ritual practices that are traditionally associated with men, their motivation is invariably subversive… cynically utilizing religious practice as a means of expressing their rebellion against perceived unfairness or injustice in Orthodox life….The very essence of the argument constitutes an outrageous act of slander." The position he mocks was none other than that of the previous gadol ha-dor, Rav Moshe Feinstein, zt"l.) Yet another Morethodox contributor explored his quandary about whether or not to design a same-gender marriage for two congregants, who in other regards were observant, and might be lost to Orthodoxy if their special needs were not met.
To many, the "withdrawal" of the first article by the Los Angeles rabbi did little to quell the criticism. They saw the second article as worse than the first. It underscored, they argued, that the YCT/IRF axis looks at halacha in so many of its published articles in a manner fundamentally different than the rest of us. It senses where it wants to go, and then looks for arguments within rabbinic tradition to justify it – but without having to offer any arguments for why one shitah is preferable or more defensible than another. All shitos are available on an as-needed basis. It is the embodiment of the Dubno Maggid's famous response as to how he always has the perfect mashal ("you shoot the arrow, and then paint the target around it") applied to halacha. Absent is the sense of looking for an objective truth. That quest permeates hundreds of years of halachic literature: weighing all the views available, and only relying on those best supported by the evidence of the words of the gemara and rishonim.
Critics of Far Left halacha point to two other elements that differentiate it from traditional halacha:
• Very few on the left can show the competence with text that comes with many years of serious immersion in learning. It just doesn't have such members, neither as role models, nor as products of their institutions.
• In traditional halacha, very serious questions are taken to the greatest contemporary halachic minds as a kind of "reality check." This is true both in deciding about new areas of halacha, as well as weighing and deciding between competing opinions stated in the past. The left balks at this, seeing this as an affront to individual autonomy. It also believes that talmidei chachamim should have input, but it should be one of many contributions, alongside great academic scholars, who have much to add in their view to halachic debate. Taking questions to its own gedolim or stellar halachists is not an option anyway. It doesn't have any, at least not according to the definition that has held sway for centuries.
Where does this leave the rest of the Modern Orthodox community? People who reside entirely in the more traditional Yeshiva world are often clueless about the nature of Modern Orthodoxy. They are aware – correctly – of hashkafic differences between the two camps, especially in regard to the State of Israel and whether a certain amount of secular acculturation is to be desired or avoided. Other images of Modern Orthodoxy could benefit from a bit of updating. The last decades produced, in many ways, a good deal of achshara dara – a more fit and proper generation in the MO community. To be sure, it is beset by major problems, just as the "heimish" community is. Some of these problems are the same; some are different. For the most part, though, the stereotype of mixed dances at shul dinners, congregants eating fish in treif restaurants, and rebbetzins who don't cover their hair is no longer valid. There is more Torah learning going on in many MO shuls. Children often have received a more intensive Torah education than their parents, and have spent more time in Israel where many have been able to draw from the intensity and strength of immersion in high-octane learning – some in charedi yeshivas, and many others in quality "white" yeshivas like Kerem B'Yavneh. Many have spent time in both. Modern Orthodoxy has produced large numbers of men and women who have successfully stood up to the challenges involved in high-level participation in a broad spectrum of professional and academic endeavors, creating much kiddush Hashem along the way. Each community can genuinely point to areas of accomplishment, as well as areas of failure.
Many in the "heimish" community would be surprised by the makeup of the "modern" rabbinate in particular. The diversity is enormous. Many of the younger rabbis in particular have had the benefit of years of learning, and maintain close contact with rabbeim. In their ranks you will find bnei Torah with good learning skills, a real love for limud Torah, and an enviable grasp of serious, nuanced halacha – besides excellent training in speaking, writing, and counseling. Unfortunately, you will find others who display woeful ignorance of gemara and halacha. My sense is that there are more of the former than the latter.
What should the Modern Orthodox rabbinate do about YCT/IRF? The question threatened to split the RCA after the semi-ordination of Maharat Hurwitz. Some members wanted to ensure that YCT graduates not be admitted to its ranks; others were eager to see them brought into the organization. A split was avoided then, but the brouhaha over the suggestion of dropping a beracha authored by Chazal is not dying down. If even the gemara can be deconstructed to allow for accommodation to modern, enlightened sensitivities, where will this all lead? Given enough time (and enough headlines), can any text be explained away or reinterpreted? Even if no further changes are contemplated, doesn't the approach suggest an understanding of mesorah fundamentally at odds with the rest of the Orthodox world? A new debate is shaping up around the applications of several YCT graduates who have private semichas besides their YCT ordination, and seek RCA membership on that basis. This has prompted Rav Zalman Nechemiah Goldberg shlit"a to write that he would never have given those semichos had he known that the candidates were YCT products.
The RCA has changed much in recent years. At one time, it was almost exclusively the province of MO pulpit rabbis who were musmachim of Yeshiva University. Today, it includes educators, mashgichim, and retirees. Members come from a larger number of yeshivas, including ones on the right. Many members, including myself, proudly support the work of both Aguda and the RCA, and see a clear need for both organizations to thrive. The incessant pummeling of our mesorah by the Far Left has rattled the traditionalists. They believe that YCT should not be given recognition as just another Orthodox institution. (Rabbeim in YU have been among the most outspoken critics of the Far Left, including one major talmid chacham there who has openly called them "Conservative.")
The RCA's leadership, for the most part, has taken a principled position that it has always tried to keep as many Orthodox rabbis under the Big Tent as possible, where the majority can at least subject mavericks to some restraint. While Rav Soloveitchik, zt"l, the undisputed yoshev rosh of the MO world for decades, was extremely critical – even condemning – of a public position taken by Rabbi Emmanuel Rackman, a"h, the RCA never dismissed him from its ranks. Why should it now be in the position of having to pass judgment on the de'os of members?
Many of the RCA rank and file pose a counterargument. Maverick positions in the past were just that arguments put forth by individuals. They could not go any further – especially while Rav Soloveitchik was alive to suppress them. YCT, on the other hand, is on a crusade – with values and protocols that the majority cannot in good conscience share or be party to. To them, there is no question of a future split. It has already taken place.
The essential question might be how the RCA should see itself. Some regard it as more or less a fraternal organization for rabbis who need a place where they can share their concerns with colleagues. For many years, the RCA was just that. In such an organization, there might be room for people who disagree completely with each other, but can still engage each other with admirable collegiality and personal respect.
Others, however, look to the RCA as the face of a good part of the Orthodox community to the external world. Orthodoxy has finally arrived in the American mainstream; so many Jews and non-Jews are curious about what we have to say about questions and issues that arise in a world changing at a dizzying pace. The Modern Orthodox world, which believes in greater engagement in general society, should have a large role in articulating Torah positions in a wide variety of areas. Yet no organization can speak forcefully unless its members agree to a set of common principles. An organization that stands for too many things ultimately stands for nothing. Many RCA members feel that the divide between YCT and the rest of the MO world is so large, that keeping all members under one roof makes it impossible for the RCA to offer anything but vague platitudes. If YCT stays, the RCA can be a rabbis' club. If it leaves, the RCA can be the face of Torah values to millions of Jews and non-Jews. It is as simple as that.
It is difficult not to think of the dispute between the Wurzburger Rav and R. Samson Raphael Hirsch. When Orthodox Jews were given the right by law in 1876 to withdraw from the community structure dominated by Reform, Rav Seligman Ber Bamberger strongly that they should not. Jewish unity should be maintained, so long as the observant did not have to compromise with their observance of halacha. Rav Hirsch, however, felt that it was imperative to do so. No one can say who was objectively "correct" in that dispute, although the last generations have looked favorably upon Rav Hirsch's bold decision. Some argue that today's agonizing choice is different. In Germany, the lines of demarcation between Reform and Torah Judaism were clear. Today, many fear, those lines have to be drawn. To avoid erosion of Torah values and practice, the rest of the community must define the approach of the Far Left as so different, that it can no longer be called Orthodox as the rest of us know it.
Who will decide which of these opinions should be applied to contemporary times? When Chazal needed to draft the 19th bracha of Shemonah Esreh against Jewish heretics, they turned to Shmuel ha-Katan, because of his extraordinary sensitivity and love for other Jews. He would cry before writing the words, and they did not want to trust anyone who would not cry. Who has the qualifications to address such a weighty issue – dealing not with heretics, chas v'shalom, but nonetheless about defining other Jews as outliers?
At least insofar as RCA membership, Rabbi Hanan Balk, YU-trained rabbi of a MO shul in Cincinnati, proposed a solution that resonated with many of the more traditional rabbis. He pointed out that rabbis continually admonish their congregants to ask questions when they do not know the halachic answer. Indeed, he said, one of the defining elements of being Orthodox is taking hard questions to greater Torah authorities. With the stakes so high, only one recourse suggests itself. The question of keeping YCT or defining it out of contemporary Orthodoxy should be put to the three talmidei chachamim within the American MO world that are most respected for their halachic ability: Rabbis Hershel Schachter, Gedalia Schwartz, and Mordechai Willig. The RCA should be prepared to abide by whatever decision these three come up with. We should watch to see if this solution gains in popularity.
Why should the more traditional part of the community care about issues completely off its radar? The problems with which the Modern Orthodox world is grappling are just not relevant to communities much further to the right. In fact, we should be able to identify several reasons.
Firstly, the impact upon areas of Orthodox cooperation will be enormous. If the Far Left grows stronger in untethering itself from both traditional hashkafos and accepted protocols of determining halacha, there will almost certainly be a reaction in the rest of the Orthodox world. Lemegdar milsa, to draw clear lines of differentiation, the traditional community will move in the opposite direction to oppose changes it sees as dangerous and illegitimate . We will drift even further apart. Cooperation in many areas – education, kashrus, kiruv, gerus, political advocacy – will be jeopardized or eliminated. Much of the right will argue that if Modern Orthodoxy can tolerate such aberrations in its midst rather than expelling it, than they cannot trust or continue to deal with the Modern Orthodox – especially if a YCT presence becomes mingled with the Modern Orthodox representation in common enterprises. Cooperation that took decades to accomplish may quickly unravel.
The best reason to care is that the Torah demands it of us. Rambam writes that we have no right to be dismissive of any Jew who accepts the Thirteen Principles of Faith. "When a person believes in these principles…he is included in the nation of Yisrael, and it is a mitzvah to love him, show compassion to him, and to conduct ourselves towards him in all ways that Hashem commands us to act to our fellow Jew." These principals are fully accepted by the vast majority of the Modern Orthodox world. Other frum Jews simply cannot be unconcerned about the future of hundreds of thousands of Modern Orthodox brethren, many of whom are in danger of embracing a treif ideology. We must be concerned for their well being; all members of our spiritual family deserve our love. (Those on the Far Left also deserve our love, but at the moment it may have to be tough love! Sometimes, as a last resort, an errant child needs to be rebuffed before he or she can fully participate with the rest of the family. The gemara speaks of rebuking by distancing with the left hand, while drawing closer with the (stronger) right hand – and allows for reversing the hands at times!)
Minimally, HaKadosh Baruch Hu expects our deep concern about wide-scale counterfeiting of Torah, even if it does not impact upon us directly. We should be prepared to show it. Many MO rabbis are showing extraordinary mesiras nefesh in refusing to compromise on what they received from their rabbeim. If you learn of an MO mara de-asra in your community who is valiantly holding a line against incursions from the Far Left, consider offering some chizuk. Let the rov know that you generally daven elsewhere, but admire his tenacity in standing by the Torah while it is under assault. Let him know that while some people think that people's Yiddishkeit is defined by what they wear on their heads, you believe that what they carry in their heads is far more important. And in that regard, we are much closer to each other than they can ever be to the Far Left.
[This article, with minor editorial changes, appeared in issue 39 of Ami Magazine. While I take full responsibility for its content, it enjoyed the review and input of many important rabbinic figures, particularly within the RCA.]