A Grand Theory of Halachic Everything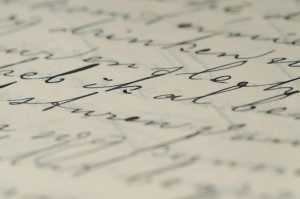 If you are an intellectual creativity junkie, you will get your fill with this article by Dr. Moshe Koppel of Bar-Ilan. I found it breathtaking in its sweep and its utility. I will be surprised (and disappointed) if it does not generate as much discussion as Dr Haym Soloveitchik's "Rupture and Reconstruction" article did in its time.
Language is understood when people share unwritten expectation of syntax and semantics. Language changes – but change is effective only when it conforms to the expectations of enough people. If the changes are too dramatic, or not espoused by enough people, the changes do not become part of the language. When they are accepted, the differences that accrue make for some very different sentences over the course of centuries. In Dr. Koppel's felicitous example, Chaucer and Eminem both speak English, although neither would understand the other.
Comparing the historic course of halachic Judaism to the fate and development of language turn into a versatile tool in the hands of Dr. Koppel, explaining how and when community practice can permissibly change. He demonstrates effect codification has upon halachic flexibility – the positive consequences (e.g. eliminating the effects of personal bias and limitations; ensuring that the process of psak is more rational than intuitive) as well as the negative (disrupting the "natural" ebb and flow of the oral, rebbi to talmid transmission. He shows how subtle differences in the meta-halachic intuitions of what is consistent with halachic process and what is not (what he calls moral judgment) become a source of friction and factionalizing of the community. (Chiefly, he posits a tension between a preference for individual rights and autonomy with a privileging of communal needs.) He accounts for the formalizing of hashkafic principles, and even for why it is that we are on a trajectory of greater chumrah all the time – why the process of "signaling" that one is a trusted part of the in-group has to become more costly and extreme with time. He ponders the effect that living in a Jewish state can have upon the entire set of protocols, as Judaism becomes less of a "second language" – which is always more strained and self-conscious – and more of a native one. He sees room for optimism.
While some of these observations are not new, what is novel here is that they all fit in neatly into a single axiology – a Grand Theory of Halachic Everything. It is a marvelous tour-de-force, a stunning blend of linguistics, sociology, creativity, and firm commitment to halacha.
For all of its beauty and elegance, some of the articulation made me wince – to put it mildly. Dr. Koppel's theory allows him to account for the standardization of the system of beliefs of Torah Judaism as simply an epiphenomenon of a heightened sense of commitment to halachic practice, rather than the receipt of a valid mesorah. I gulp hard when reading one sentence (that comes after a few other difficult ones): "In short, what we generally think of as principles of faith is simply a narrative that codifies the sense of meaningfulness that accompanies true commitment to the moral system."
Knowing Dr. Koppel (we've written about him in the past; perhaps more practically, he is know far and wide as the creator of some wonderful faux-paskevilim, executed in perfect style each Purim), I called him on it. It became immediately apparent that he did not intend to imply in any manner or form that ikarei ha-dos are contrivances meant to find meaning in a way of life, rather than a legitimate parts of the mesorah. He seems to have overreached in his attempt to make the system and theory palatable to the non-committed Jew. Like his work with biblical criticism, his emunah takes him to a different place than his pursuit of unvarnished scientific inquiry. (To be fair, his observation that commitment to practice precedes self-discovery of ikarei ha-dos has some similarity to what the Shalah ha-Kodesh writes in a few places. HKBH, he says citing earlier sources, created an ohr de-hemanusa within the practice of mitzvos. In other words, the very certainty of HKBH's existence is conveyed to us – by design – by encountering His reality through acting as halacha demands.) The articulation of section V in the article was unfortunate; given what we know of his beliefs and practice, it should not becomes a distraction from the elegance of the rest of the article.
I found his general theory especially compelling in his overall observations about the speed at which change can occur within halacha, and whose voices will and will not be trusted in suggesting those changes. Those who have followed certain recent debates within these pages will know what I mean.