Can An Animal Change Its Tza'ar Ba'alei Chaim Spots?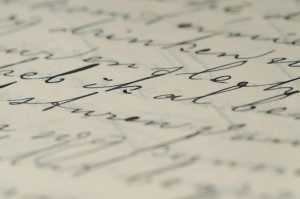 Can practices fully accepted halachically become unacceptable because of changed technology? According to Israel's Chief Rabbinate, it seems so. It has decided that methods of handling animals before shechitah that were used in the past must now be considered cruel, given the development of other options. Some people will welcome this decision. Others may consider it heretical.
Based on the Ramban and others, Jews rightfully prided themselves on shechita being the most humane way to end the life of an animal. Others were dispatching animals by smashing their heads with hammers. But what about the way animals were handled prior to their actual slaughter?
For hundreds of years, animals were slaughtered by casting them on the ground, before the shochet attended to his business. This may not have been pretty or pleasant, but there was no real option. The slaughter of animals for meat is clearly allowed by the Torah. If the only way to position the animal for the shochet was to wrestle it to the ground, it could not be considered to be an impermissible infliction of pain.
At some point, a variation on this theme was introduced. Different sources disagree as to whether shackling and hoisting began in the early part of the 20th century, or later. (I have seen a claim that in the 1950's, Federal agents looked askance at the casting method, because the blood of previously slaughtered animals could contaminate the meat of animals slaughtered subsequently.) Slaughterhouses switched to the shackling and hoisting method, in which animals that supposedly are conscious are yanked upside down into the air. (While no one can really know when "consciousness" and "pain" should be attributed to animals, measurements of brain activity and vocalization seem to be reasonable attempts to protect against what most would guess to be cruel treatment of animals.) This was common in American slaughterhouses, and still is employed in Uruguay, the largest exporter of kosher meat to the US and Israel. North American plants have shifted to restraint pens that keep the animal calm and unaware. Because of the sharpness of the blade and rapidity of shechitah, animals in pens almost always lose enough blood so that their higher brain centers never quite get the picture before they lose whatever it is that we call their consciousness.
The Rabbinate now considers shackling and hoisting cruel to animals. The statement by the Rabbinate is not really new, but simply repeats what it says a few years ago. I was unaware of the previous statement; I became aware the new statement in the continuing aftermath of the Dutch anti-shechitah legislation.
I am curious as to whether readers see anything remarkable in this position. I could anticipate certain circles arguing that if it was good enough for generations in the past, there can be no objection today. It would seem to me that if the Rabbinate is serious about its position (rather than simply trying to deflect criticism), then it must hold that tza'ar ba'alei chaim includes within its definition the gratuitous infliction of pain. If there is no way to utilize an animal for an approved form of human benefit other than causing it some pain in the process, it is still allowable. Once alternatives are available, however, using a more painful method becomes forbidden.