Into the Trap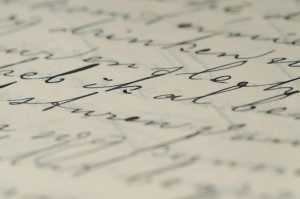 In his comments to my previous post, and in a post of his own, Rabbi Slifkin forcefully advocates for secular studies at High School age, and advocates withholding support from those Avreichim who choose to send their children to Yeshiva Ketanah.
In two places in his responsa (Igros Moshe YD 3 82; YD 4 36:1 [the latter responsum is from 1982]), Rav Moshe Feinstein discusses the verse in Psalms (1:1): "Praised is the man who did not walk in the counsel of the wicked." He explains that this refers to people who prematurely concern themselves with the future need for parnassah. They take sources from Chazal which state that one may not rely on miracles, and they are superlatively stringent in that regard, to the point of abandoning singular focus on one's Torah studies during one's formative years.
In the earlier responsum (YD 3 81), R' Moshe states that in places where there is no need to establish High Schools (primarily because there is no risk that the children will otherwise attend public school) it is forbidden to establish them. In the next one (YD 3 82), which addressed those in charge of Mesivtos (Yeshiva High Schools), he adds that it is strictly forbidden for those youngsters engaged in full time Torah study to take away any time at all for secular studies. Thus, as I indicated in my own comments to my previous post, the halachic and ideological burden of proof necessary to shoulder the responsibility for abolishment of Yeshivah Ketanah, almost as an eis laasos ("an abandonment of Torah for the sake of its preservation") rests extraordinarily heavily on those who seek to do so.
So let us examine the options.
It is agreed that a significant percentage of those in Yeshiva Ketanah will indeed become those who support themselves from within the Torah world. As Rabbeim, Rabbanim, Rashei Yeshiva, Mechabrei Sefarim, Mashgichei Kashrus, Toanim Rabbaniyim, Sofrim, Kiruv, and perhaps some others I've failed to mention. Let us further recall that if we look at the setup Hashem envisioned for the Jewish people entering Eretz Yisrael, He purposely made it so that Shevet Levi, some 8% of the populace, would not have land, making it virtually impossible for them to earn a living. Thus, it became the responsibility of the nation at large to provide these Torah leaders, teachers, and students with Maaser. As R' Hirsch explains,Hashem issued a Biblical prohibition against abandoning the Leviyim (Chinuch, Mitzvah 450) due to concern for potential bitterness against the financial burden on the nation at large. He adds that the length of our days upon the Land depends on our appreciation of the Leviim, and allowing them to influence the spiritual development of the nation.
The Mitzvah to support the Levi applies nowadays, as per Chinuch there, to those who study Torah and cannot take the time to earn their keep. The Chafetz Chaim (Torah Or 11) asserts that the primary address for one's Maaser money nowadays must be those who toil in Torah. There's much to say about the centrality of the Torah learners, but I'll choose a quote from the Ohr HaChaim, (Bereishis 1:1, 5) – "[The world was created] for Torah, called "Reishis…" and thus, one who merited Torah has merited the entire world, and one who has not merited Torah should not benefit from the world even to the extent of setting foot in it, unless he serves a supporting role for those who toil in it."
It is further agreed that about 50% of those who attend Yeshiva Ketanah do manage to crack the pre-academic tracks and go on to earn degrees. Who are those 50% (comprising, for the most part, those who are not the most successful in Yeshiva and Kollel)? As I stated, this needs to be studied. One commentor went to far as to question my intellectual honesty in even raising the question, while apparently failing to realize that he likely provided one cornerstone of the study – what level of secular studies was there in the subject's elementary school! Other factors I mentioned may very well play a role as well.
It is further agreed that many Charedim who went to Yeshiva Ketanah do have jobs. Granted, not extremely well-paying ones. but jobs: electricians, technicians, shopkeepers, clerks, bank tellers, security guards, cab drivers, bakers, real estate agents, moneychangers… In aggregate, many such jobs exist. This is a workable fallback option that has to be taken with open eyes, but does not contradict one's responsibility to have a means of livelihood. The final Mishnah is Kiddushin states that one should teach his son an honest and easy trade, and then daven to He who owns all wealth and possessions, for all crafts have those who are poor and those who are wealthy (and my experience in a matzah bakery this week, meeting someone with a doctorate kneading dough [double entendre unintended], eloquently bears this out).
Yes, ultimately, there are poor people in the Charedi world. Some of them, heroically, choose to stay poor and dedicate their lives to Torah. Others do not. But one might think Israel is a country comprising solely wealthy non-Charedim and poor Charedim. There is severe poverty among other subgroups in Israeli society. And they, sadly, don't even have Mishpachah magazines with glossy adverts for expensive Pesach resorts and upscale homes in Central Jerusalem to trumpet it. Many of them don't even have mishpachah to help them out.
In sum, before undertaking this battle, it must be firmly, virtually unequivocally established that it is unreasonable to expect to earn a living coming out of Yeshiva Ketanah, or at least to come up with a set of solid predictive factors. Considering, for example, that among my siblings, the one who attended Yeshiva Ketanah fares the best financially, a blanket rejection is simply a non-starter.
[Note: I shut down comments on the previous post because I was dealing with them as they came, at breakneck chat room pace (note the time stamps), not the ordinary blogging stroll. I thought this would be of service to the readers, but burned myself out in the process. For this one, I plan to take it slower. I beg your indulgence.]