Esav and the New Modern Family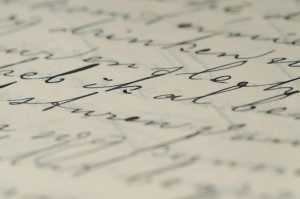 The closest we get to soap opera in Chumash is Esav's family tree in Bereishis 36, replete with many intimations of incest and other illicit relationships (see Mizrachi 36:2). According to the New York Times, a new modern relational structure is reshaping the way people think about family. It reminded Dr Arnold Lustiger of the escapades of Esav's progeny. I have to agree.
As the composition of families changes, so too has the notion of who gets a branch on the family tree.
Some families now organize their family tree into two separate histories: genetic and emotional. Some schools, where charting family history has traditionally been a classroom project, are now skipping the exercise altogether.
"You have to be ready to have that conversation about surrogates, sperm donors and same-sex parents if you are going to teach the family tree in the classroom," Ms. Cohen said.

For the last six years, according to United States census data, there have been more unmarried households than married ones. And more same-sex couples are having children using surrogates or sperm donors or by adoption. The California Cryobank, one of the nation's largest sperm banks, said that about one-third of its clients in 2009 were lesbian couples, compared with 7 percent a decade earlier. Even birth certificate reporting is catching up. New questions are being phased in nationally on the standard birth certificate questionnaire about whether, and what type of, reproductive technology was used, according to the National Center for Health Statistics, part of the Centers for Disease Control and Prevention.
For the real-life examples that sparked this discussion, you will have to go back to the article. I could try to paraphrase a few of them, but if we are going to spend so much mental energy addressing so much complexity, we might as well learn a few mishnayos in Kinnim instead.