Supporting Those who Love Us Least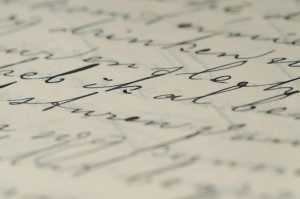 Conservative Americans love Israel — and are even philo-Semitic — to a surprising extent. The examples are legion; what struck me today was discovering that David Yeagley, a Comanche Indian and creator of "the sole voice of conservative thought among American Indian intellectuals" is also "a friend of Israel" with a "deep love for Jewish people." Many defenders of Israel have said that Israel giving land "back" to the Palestinian Arabs makes about as much sense as the United States giving land back to the American Indian/Native American tribes; he offers a unique rejection of any parallel between Palestinians and American Indians that only an American Indian could write.
Whatever may have been true 50 years ago, today it is clear that in almost every area of uniquely Jewish interest, conservatives are far more likely to favor that interest than are liberals. This has given rise to another uniquely American phenomenon: a Jewish community which steadfastly supports those candidates least supportive of Israel and Jewish interests.
To some extent, this is the result of mindless worship of Democrats which has persisted for generations; my wife's grandfather was fired from his position when he had the temerity to point out from the pulpit that FDR was hardly a great friend of the Jews. But there is something still more sinister at work: not only have liberal Jewish groups persisted in supporting extremist positions on issues like education vouchers and tax credits which have proven themselves inimical to a continued Jewish presence in this country, but what even liberal Israelis regard as anti-Israel positions are becoming more and more accepted. It may be true that J Street is collapsing in the wake of revelations about its funding and true nature, but meanwhile the Reform movement has anointed Richard Jacobs to be its new head, which means support for BDS (Boycott, Divestment, Sanctions) against those who live in Judea and Samaria could become a Reform position. Making the Jewish state a pariah even among Jews just gives American Jews one less reason to retain any attachment to the Jewish people.
It is not merely the case that the liberal Jewish community is failing to act with the necessary dedication and determination to halt its decline; by working against Jewish interests, it is actively hastening its own demise.