'G.I. Jew' mourned in South Florida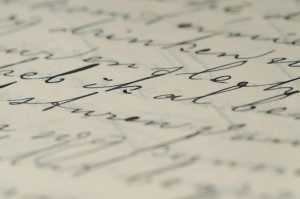 NORTH LAUDERDALE, Fla. (JTA) – The Army had big plans for Daniel Agami when he returned from Iraq.
"They were going to use his talents and center an advertising campaign around him as an ambassador for the United States Army," said Lt. Col. Douglas Maddox Jr., a casualty assistance officer. "The campaign was slated to commence in three months when Daniel was to return stateside."
Agami never made it back. Maddox was speaking following his funeral on June 26.
The 25-year-old Army specialist affectionately known as "G.I. Jew" was killed five days earlier in Baghdad when an improvised explosive device detonated near the Humvee in which he and four other soldiers were riding.
His funeral at the Star of David Cemetery in North Lauderdale drew more than 1,000 mourners, including several area rabbis and representatives of Jewish organizations. He was buried with full military honors. Instead of the usual 21-gun salute, the Honor Guard fired 18 rounds to signify "chai," the Jewish symbol for life.
Agami, who lived in South Florida, was posthumously awarded the Purple Heart, the Bronze Star and the Army Commendation Medal. He also was promoted from private first class to specialist.
"Daniel did not consult with anyone when he enlisted. He simply felt a calling," said Rabbi Yossi Denburg, dean of the Hebrew Academy Community School in Margate and spiritual leader of the Chabad of Coral Springs, who officiated at the funeral. "He always knew his life was meant for a greater significance and purpose and, first and foremost, Daniel was a soldier in God's army."
Denburg said Agami kept kosher in the Army, and slept with an American and Israeli flag over his bunk.
"His rifle had a sign titled 'The Hebrew Hammer,' and he named the U.S. Army issued yarmulke his 'Combatika,' " the rabbi said. "Daniel's sense of humor and love of life was evident in all that he did."
According to Capt. Jared Purcell, the Army's public affairs officer in Baghdad, Agami was a mentor to orphans in Iraq.
"Daniel did a lot of work with local schools," Purcell said. "His Charlie Company helped refurbish many schools in Adhamiyah, and Daniel was always right in the middle of it with the children. You could see how much they loved him."
During his stint in Iraq, Agami was interviewed by Fox News talk-show host Bill O'Reilly, MSNBC and several media outlets. The night after the soldier's funeral, O'Reilly and the local television stations in South Florida led with the news of his death.
"I interviewed this young man in December 2006," O'Reilly said in a recent interview. "Here you have a situation of a young guy volunteering who could have done a myriad of other things. But he was convinced his presence was helping his country.
"His death and all the other deaths are a tragedy. Ninety percent of the forces feel the same as Daniel. You may differ or agree with the war, but you must agree they are patriots and I think of them as heroes myself."
Agami, an Ohio native, moved with his family to South Florida at the age of 4. He attended the Hebrew Academy Community School and graduated from Coconut Creek High School. He was attending college when he made the decision two years ago to enlist in the Army.
"No soldier or Marine in the theater does what Daniel did without tremendous parents," O'Reilly said. "He had a true moral compass that he received from them."
At the funeral, Brig. Gen. Nolen Bivens, chief of staff of the U.S. Southern Command, presented the folded American flag to Agami's mother and father, Beth and Yitzhak, and several other members of the family.
"He was an extraordinary young man," Maddox said, "with a tremendous love of country, love of family and love of faith."
[Thanks to Yale Harlow, LA]