Who Are We Kidding?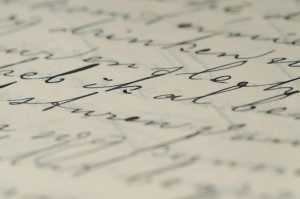 Among my other subscriptions, I am on the e-mail list of the World Jewish Daily, which collects news from various sources — in format, it's probably most similar to the Drudge Report. Each day, they e-mail out a feature apparently written in-house; besides news from Israel, there are interesting features like "Science Confirms What Rabbis Understood: Jewish Practice Makes You Happier and More Fulfilled."
One of the pieces from last week, though, was entitled "Orthodox Jews in America Are Assimilating Too." I must admit, this was certainly news of which I was unaware. Following the link was even more interesting:
The prevailing wisdom among sociologists is that while most of American Jewry is assimilating, and likely to disappear into the general population in a generation or two, American Orthodox Jews are shifting rightward. But in a recent issue of the Israeli magazine Eretz Acheret, writer Pinchas Landau argues provocatively that, in fact, American Orthodox Jews are not immune to the forces that are sweeping away the rest of American Jewry. Why? Because of Artscroll.
Now, stop laughing. The writer (the Israeli one; I'm not sure what WJD had to make of this) was apparently serious — since I don't have the magazine, and the synopsis on its website is quite basic, I can only go by what WJD posted. And WJD invited reaction, so I'm happy to provide mine.
This is primarily evidence of two things. First, when one writes for an audience that knows nothing about a subject, one can pass off well-written gibberish as the result of serious research. And second, the secular community in Israel, like liberal Jewry in the Diaspora, is quite anxious to believe that the Orthodox face the same problems now causing the implosion of the Reform and Conservative movements. Without both of these prerequisites, I don't see how this could ever have been published.
For example: "Walk into any Orthodox synagogue in the United States, writes Landau, even the most black-hat, and the siddurim lining the shelves will for the most part be dual-language ones." Anyone who has actually walked into a few such synagogues, on the other hand, knows that most shuls with primarily dual-language siddurim are not serving the congregants with the most background. There is neither surprise nor shame in this. The English-Hebrew Artscroll editions have helped countless Jews of limited background to connect to the prayers and the Chumash. They are so well done, in fact, that those with more background envied the modern typeface and layout — and the Hebrew-only editions of the Artscroll Siddur and Chumash are the result.
It is no mystery why the Artscroll Siddur, Chumash and Talmud are universally praised, while Mendelson's German translation met with condemnation. Mendelson wanted those who respected his scholarship to learn high German and thus become more "enlightened." The Rabbis at Artscroll have exactly the opposite mission: to help those with limited Hebrew and Aramaic skills to learn Torah — and, along the way, to learn more Hebrew and Aramaic.
Thus Landau is equally off-base when he claims that whereas Jewish learning has traditionally meant "delving into the sources in their original language," this is no longer true in America. Actually, he has it backwards.
Recently, a student at Ner Yisrael Rabbinical College of Baltimore pointed out to me that whereas no English-speaking yeshiva bochur would want to get caught using the Artscroll Talmud, he saw Israelis in the finest schools using the Hebrew version. And who doesn't use the Kehati edition of Mishnayos, also written in modern Hebrew?
English language Torah literature is a tremendous blessing, because it helps adults make strides in their understanding that would be incredibly difficult otherwise. At the same time, we should not expect to see Choshen Mishpat in English or the Artscroll Ketzos HaChoshen.
Landau is right that today, most yeshiva students no longer study in the language that "has stood the test of time." He imagines that because today, American students study in English rather than Modern Hebrew, they won't all end up studying and mastering the same Aramaic and Rabbinic Hebrew texts.
But the language they used to speak in most yeshivos wasn't Hebrew; it was Yiddish. Or Ladino. Or any of a dozen other languages… the Rambam, of course, wrote in Arabic. So he couldn't be more wrong, and should stop wasting ink pretending the American Orthodox world faces an existential threat.
In fact, what was newsworthy about the WJD report was its claim that "the prevailing wisdom" is now that American liberal Jewry only has a generation or two left. I didn't know that the Federations had admitted that yet, and certainly haven't seen the funding changes which would reflect a more sound investment strategy in the Jewish future…