What Is Going On at UCI?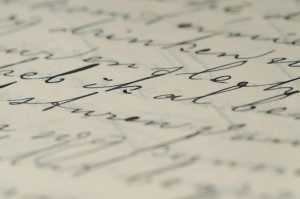 By Dov Fischer
I live in Irvine and have been a congregational rabbi and community activist here for more than five years. Because I grew up on the East Coast, have traveled all across America, and also have practiced as a high-stakes litigation attorney for a decade as well, I approach the subject informed when describing the environment at UCI as one of the most Jewishly hostile campus environments in America. I do not endorse, and I even oppose, a national Jewish student boycott of UCI. Yet I personally know Jewish undergraduates whom I could not convince to apply here because of the Jew-hatred. It will take a mix of a stronger Jewish student presence, an overhauled approach to campus Jewish leadership, and a more sensitized campus administration to turn the tide.
UCI is best known in American Jewish life for the vicious Hate Week that descends on campus the middle of May each year. Sponsored by the Muslim Student Union (MSU), the Hate Week falsely, libelously, and slanderously compares Israel to Nazi Germany and Israel's people to Nazis. The MSU, with campus funds taken from fees that every UCI undergraduate is compelled to pay, sponsors the week of hate and brings overt haters to campus. They can be measured by their own words.
Beyond Hate Week, the MSU made itself nationwide headlines when it surreptitiously coordinated and effectuated the shouting down of Israel's Ambassador to America, Michael Oren, who had come to campus to speak. MSU publicly denied coordinating the disruption, then was exposed when secret planning emails from its leaders were uncovered. Previously, Prof. Daniel Pipes had come to UCI to speak about the Middle East, and he also was shouted down and prevented from speaking.
Disruptions and heckling may be part of the American campus texture, but UCI differs in that its campus Administration repeatedly has proven unable and unwilling to assert itself boldly and demonstratively in support of free speech and against a culture of hate. Thus, it took one brave local State Assemblyman, Chuck DeVore, to come on campus with a camcorder, demanding the right to enter a closed on-campus MSU program and to film the hate. The MSU student organizers had been holding closed meetings on campus, but Assemblyman DeVore did not back down and, solely by his on-site courage, forced the UCI Administration to open meetings on campus to the public.
The local UCI Hillel has fumbled, jerking in one way and then another with unsophisticated leadership incapable of playing in these big leagues, struggling without vision always to react to the situation. In one hapless effort, they sponsored an Israel Week after Hate Week, ostensibly to offset the damage by promoting a State of Israel message. The effort was embarrassing, although proudly touted in Hillel promotional materials and in fundraising letters sent by the Jewish Federation of Orange County to its donors. Israel Week centered less around informative programming than it did around silly events like a hookah lounge and a blow-up of an attractive woman suitable for being hugged on the college ring road. However, it did give Jewish students and Jews throughout Irvine an excuse to come to campus at the noon hour for several days to meet up with each other and to parse over Israeli costume jewelry for sale.
Continuing to fumble in a search for a meaningful antidote to MSU hate, Hillel and the campus administration foolishly have arrived at an idea called the "Olive Tree Initiative" (OTI). Although OTI has become enough a Jewish community embarrassment that Hillel now denies having co-founded it, early Hillel claims at OTI's inception were far prouder. The "Olive Tree" idea is to reduce MSU anti-Israel activity by bringing a group of UCI students – some Jewish, some Moslem, some neither – together each year socially for a two-week program in the Middle East, with half the time spent in Israel and half the time spent in "Palestine," being addressed in "Palestine" by leaders of anti-Israel propaganda vehicles aimed at negating the Jewish character of the State of Israel and even devoted to ending Israel's right to exist as a Jewish state. Hillel's and Federation's hapless thinking, and the UCI administration's desperate thinking is that, if the students spend two weeks together, they will come back more moderated in their views and therefore more respectful of the Other.
Some UCI Jewish students who have attended this program indeed have come back more moderated in their support for Israel and more supportive of dividing Jerusalem with the Palestine Authority "for peace." Indeed, to further soften differences, the program brought the students to "Palestine" and Jordan for that aspect of the propaganda indoctrination on the day of Rosh Hashanah 2010, after having spent the prior evening in Jerusalem. Meanwhile, Moslem Arab students have not come back to UCI as moderated as some of the Jews. Indeed, the disruption of Israeli Ambassador Oren took place at UCI several weeks after one such Mideast Olive Tree trip was supposed to have reduced on-campus tensions. Nevertheless, theJewish Federation of Orange County continues supporting the OTI through one of its adjunct funding arms, UCI Hillel continues helping recruit Jewish students to attend it, and the UCI Administration continues to keep touting the program as proof that it creatively is responding to the anti-Jewish pressures on campus that leave the campus as one of America's most notorious. Interestingly, the UCI Administration also touts in its defense the results of a complaint to the federal government that had been filed by the Zionist Organization of America (ZOA). The federal Department of Education's Office of Civil Rights (OCR) ultimately threw out the complaint on grounds that OCR's mandate at that time, although extending to investigating and addressing campus race hate and other hatred based on such factors as race and ethnicity, does not extend to addressing cases and outbreaks of religious hate. Because the OCR determined that hatred of Jews is a religious issue, not one of race or ethnicity, they declined the ZOA complaint. The UCI Administration counts that decision as a win and validation.
Most recently, the Orange County District Attorney, Tony Rackauckas, faced with the UCI Administration's tepid response to the repeated law-breaking by MSU (most recently including a one-year suspension of the group, while its students and leaders hop over to replacement anti-Israel groups), has undertaken to deal with the threats more firmly by charging eleven UCI students with conspiring to disrupt the Oren speech. "This case is being filed because . . . these defendants meant to stop this speech and stop anyone else from hearing his ideas, and they did so by disrupting a lawful meeting. This is a clear violation of the law and failing to bring charges against this conduct would amount to a failure to uphold the Constitution," said Rackauckas. Each defendant is charged with one misdemeanor count of conspiracy to disturb a meeting and one misdemeanor count of the disturbance of a meeting, according to a news release from the District Attorney's Office. If convicted, each faces a sentence that could include probation with community service or fines or up to six months in jail. In Rackauckas's words, "We cannot tolerate having a group deciding to prevent a speaker from speaking, an audience from listening, and the speaker and the audience from engaging in an exchange of ideas in the form of questions and answers." Arraignment is scheduled for March 11. In a demonstration against the D.A.'s decision to bring charges, several supporters of the disrupters assembled with tape over their mouths to symbolize their being silenced. Maybe they should have worn the tape the nights they disrupted and silenced Prof. Pipes and Ambassador Oren.
The ultimate shame is that the organized Jewish community of Orange County still lacks the institutions and sophistication to assert itself proudly and with vision in the face of organized Jew-hatred within its midst. The one community Jewish Day School in Irvine, Tarbut v'Torah (TVT), has a curriculum bereft of both, falling well beneath the Judaic studies standards one might find even in a Reform-run day school. Even as the Hillel also serves as a recruiting source for Biurthright programs, the absurd premise that the Jewish community can help abate anti-Semitism at UCI by inducing student korbanot to travel with Muslim campus-mates to spend time together in places like a terrorist site in Jenin, where they watch an anti-Israel film depicting Israel as having massacred at Jenin and then hear Jew-haters discuss the film, is appalling. The notion that a funding adjunct of the Jewish Federation contributes to such programming, while Hillel helps recruit Jews to go, is a reflection on a tragic era and place where each did according to what was right in his own eyes.
Rabbi Dov Fischer, adjunct professor of law at Loyola Law School, is a columnist for several online magazines and is rabbi of Young Israel of Orange County. He maintains his own blog.