The Forward Backs Off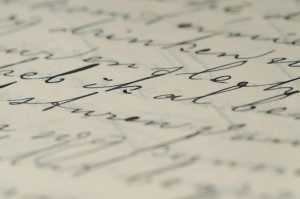 … and should be commended for it.
Readers may recall that several months ago, I lampooned The Forward for categorizing support for Sholom Rubashkin as having "exposed the vastly different worldviews that can exist inside and outside the ultra-Orthodox community" — thus categorizing Janet Reno, five other US Attorneys General, and many other non-Jewish judges and attorneys as Charedi. Now the same writer, Gal Beckerman, has taken an entirely new course, writing that "Even the ACLU Says Judge's Action Argues for New Rubashkin Trial."
The Forward could have ignored the story, or renewed its earlier attempt to characterize all the supporters of Rubashkin's legal defense as either "ultra-Orthodox" Jews incapable of believing that one of their own could break the law, as Samuel Heilman put it in the earlier article (in fact, like Pollard's supporters, all acknowledge that he did something wrong, yet question the disproportionate severity of the sentence), or those "convinced" to support him. Instead, this article focuses entirely upon non-Orthodox support for Rubashkin's defense, with special emphasis upon the ACLU and another organization otherwise critical of both Rubashkin and Agriprocessors.
The ACLU has never been known as an ally of the Orthodox community; it is far more often found on the opposite side of a legal proceeding. The few exceptions have most often supported individual Jews whose workplace, usually the government, was attempting to impede their own observance.
Yet the ACLU of Iowa, the Washington Legal Foundation and the National Association of Criminal Defense Lawyers all just filed amicus curiae briefs in support of the Rubashkin team's request for a new trial. All of them criticized Judge Reade for going beyond simple logistical planning into active collaboration with prosecutors as early as 10 months before the Agriprocessors raid, in which she even discussed the prosecution strategy and intended plea offers for the workers who would be arrested.
"Judges should not be so closely involved with the prosecution," said Ronald Rotunda, a professor of jurisprudence at Chapman University who wrote the brief for the National Association of Criminal Defense Lawyers. "A natural reading of the e-mails gives the unfortunate conclusion that the judge, having been invested in this elaborate raid, felt she had to have something to show for it."
The article closes with another supportive quote — from Jane Ramsey, executive director of the Jewish Council on Urban Affairs, identified as another "frequent critic" of Agriprocessors. One could argue, if anything, that this article gives insufficient space to those who felt the sentence was warranted and the judge's actions appropriate. Taken together, they do offer a more balanced picture, and The Forward and Gal Beckerman should be commended for that.