Urgent Adoption Issue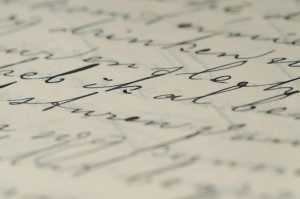 From an Agudah press release:
Agudath Israel of America has accused the Rensselaer Department of Social Services of violating state law by working to have two Jewish children (a brother and sister) adopted by non-Jewish couples. Under New York State law, social service agencies and the courts are generally required to place children in foster and adoptive homes that share the religious faith of the child. But in the case of two children under the jurisdiction of Rensselaer Social Services, the law is being ignored and plans for their adoption by two non-Jewish couples are underway—even though their mother has requested that her children be kept together and placed in a Jewish home.

Agudath Israel learned of the situation when those close to the children's mother called the organization for help. "When we get calls about such situations," explained Agudath Israel General Counsel Mordechai Biser, "we promptly inform the relevant social service agency of the legal requirement to place Jewish children in Jewish homes, and they usually are quick to comply." "But in this case," continued the attorney, "the Rensselaer Department of Social Services has rejected our pleas and those of the children's mother that the law be followed, claiming that it is not 'practicable' to place these children in a same-faith home."

In a letter to the Department, Agudath Israel pointed out that under state law, the only legal justification for not placing a child in a home of the same faith as the child is if there is no available appropriate person of the same religious faith to serve as the child's foster or adoptive parent. In this case, there are appropriate Jewish couples available who have been approved to serve as adoptive parents and have contacted the Rensselaer Department of Social Services.

"It would indeed be a tragedy," concluded attorney Biser, "if these young children would be lost to the Jewish people forever due to the illegal actions of this social service agency. Agudath Israel is pursuing the matter and reaching out to the appropriate officials to try to halt the proposed adoptions before it is too late." The matter is currently before a court, and Agudath Israel plans to submit an amicus curiae (friend of the court) brief supporting the mother's position that the children be placed in Jewish homes.

The telephone number for Rensselaer Social Services Commissioner Randy Hall is 518-833-6005.