In Defense of Rabbi Sacks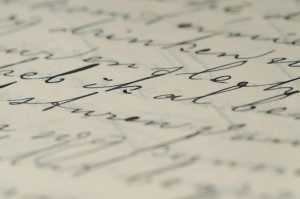 I have been outspoken about my appreciation of Chief Rabbi Lord Jonathan Sacks. He was recently mercilessly pummeled in the Jewish press by an individual who has neither said nor written anything I or my colleagues could agree with for a decade. No need to speculate on his motivation. The greater part of his attack accuses Rabbi Sacks of having gained nothing for himself or British Jewry by assuming the position of Chief Rabbi (CR). His towering intellect would have been appreciated anyway, even without the title, he says. Moreover, he places the blame for the appalling anti-Semitism on British campuses squarely on the CR, who should have cured the problem.
The irony cannot be wasted on too many people. Who more than this critic, who crowned himself "America's Rabbi" on his own website, should understand the importance of possessing title and position to get the public to take you seriously? (I am not sure which America he is rabbi of. He is no more my rabbi than Stephen Wise, who is both Reform and dead.) The critic, who is all about hype and visibility, could not understand the ties that the CR has carefully cultivated with government, academic, and religious figures, and how he has used those relationships to quietly put out fires that threatened Jewish interests throughout the years. Those relationships provide more dividends to the Jewish people than high-profile hobnobbing with shallow pop stars.
Most importantly, among the values that the critic has forgotten over the years is that, of all that we can accomplish in life, few things match making people stand in awe and respect of the Ribbono Shel Olam. The extent of the CR's Kiddush Hashem is breathtaking and unparalleled. He is on the list of the ten most respected voices (all voices, not Jewish ones) in England. The BBC gives three people broadcast time once a year to speak to all of the Commonwealth. The other two are the Queen, and the Archbishop of Canterbury. Rabbi Sacks is given twice the time that they are. Given any topic on the minds of his countrymen, he will find a Torah insight to enlighten and invigorate the public discussion –without a hint of preaching.
One can think of many frum Jews who have had enormous impact on those around them, or who captured the attention and admiration of the world at special moments in time, like Prof. Aumann. I cannot think of another frum Jew who for years on end has broadcast the depth and profundity of Torah to tens of millions of people without respite! With whom would we associate the reaction of the non-Jewish world that the Torah (Devarim 4:6) writes about – "Surely a wise and discerning people is this great nation" – more than Jonathan Sacks?