Peres's Folly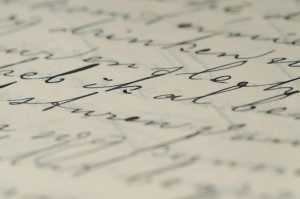 Uri Savir, co-founder of the Peres Center for Peace and the closest confidant of Shimon Peres, related the following incident in a recent encomium to the former president of Israel. "I once asked [Peres] if after thousands of hours of negotiations with the Palestinian leadership, he understood Palestinians better. He replied, 'No, I understand human beings better.'"
For Savir, of course, that quote represents further proof of Peres's deep insight. In fact, it is a classic example of one of the most pernicious fallacies of our times: The belief that culture and religion mean nothing, and that just under the skin all people are basically all alike.
Peres's Oslo adventure crashed on the shoals of that fantasy. He imagined a New Middle East in which peace between Israel and her neighbors would be cemented by flourishing trade and the rapid economic advance of the Palestinians and the neighboring Arab states. Thus in the heady early days of Oslo, Peres headed a large delegation to an economic delegation to a conference in Casablanca. His intent was to demonstrate the creativity and reach of Israeli industry and the potential for a win-win situation with Arab partners.
He had no clue of the honor-shame nature of Arab societies. In honor-shame societies there is no win-win: My enemy's advance must always be at my expense and vice versa. Victory consists of the enemy's humiliation. Thus the Arab papers the next day, according to Professor Mordecai Kedar, all reported that Israel intended to subjugate the Arabs and put them to work for Jews.
President Obama's entire Middle East policy, which now lies in shambles, was predicated on the refusal to take seriously Islam and its claims no matter how explicit. Thus the administration could describe the Moslem Brotherhood and even Hezbollah as moderate groups – i.e., their membership even includes doctors and lawyers – and even as largely secular. The only way in which they could be largely secular is if one ignores their charters and professed beliefs and assumes that all religious beliefs are really just a cover for what all men are assumed to value most highly – a larger slice of the economic pie.
With each passing day it becomes clearer that Obama's central foreign policy goal since coming into office was rapprochement with Iran at almost any cost. The administration chooses to ignore that Iran is a theocracy, with explicit goals dictated by its theology, and treats it instead as just another nation with "interests."
The fallacy that all people are basically the same may even explain how ostensibly rational people can rant and rave with apparent conviction that Israel is a genocidal apartheid state. They reason backwards from Palestinian suicide bombers. Since they would be unwilling to blow themselves up for the cause absent having been wronged in the most tangible and collective fashion, they reason that the Palestinians must have suffered such a wrong – after all, aren't all human beings basically the same.
Even ISIS gains sympathy under the same liberal dispensation. Paul Berman writes, "The spectacle of black-uniformed holy warriors conducting human sacrifices gives us the chills, but also makes us sigh. We tell ourselves: Here is what comes of failing to provide adequate social service to young men in blighted neighborhoods."
Surely, there must be a grievance to justify such barbaric cruelty, for as Berman explains, the first liberal reaction is to believe that if decent people just appeal the decency latent in others, all be ultimately be well."
Sadly, the world does not work like that.