A long-awaited trip to Israel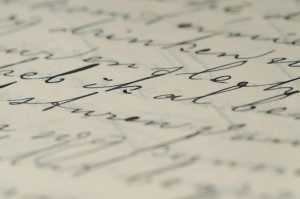 My second daughter, Tehilloh, is very excited, as in about a month, God willing, she and I will be spending eight days together in Israel. She will become Bat Mitzvah at the end of June, and this trip to Israel, her first, is her special birthday present from me and my wife.
I have the privilege of visiting Israel often, but for various reasons, my wife gets there only occasionally, and my children not at all. As such, it is a challenge to ensure that our children share our passion for Israel and remain aware of the fact that Israel lies at the centre of all Jewish religious, political and national aspirations. It is too easy for them to spend their childhood in the comfort of Golders Green without properly understanding the importance of Israel and the focal role that it ought to play in their lives and objectives. How does one convey to children living in a Diaspora that is largely happy and supportive of their religious lives that living outside Israel is not ideal? How does one teach Diaspora children to comprehend the miracle of the Jewish return to the Land, celebrate Israel's successes, commiserate with her failings and identify with Israel and Israelis? How does one make them appreciate that the heart of the Jewish people beats not in Golders Green or Boro Park, but in Jerusalem?
One way that we have devised is to try to take each child for a private, intensive tour of Israel as the main part of the celebration of their religious maturity. I took our eldest daughter three years ago, but I hope that as we get further down the family, my wife will be able to take some of the children for their special tour. The rest of the celebration will be modest – a dinner for family and friends and a Se'udah She'lishit hosted by our community – but the trip to Israel is seen as the 'big' experience. While we are there, I hope to take Tehilloh to key places of religious and historical interest (she's been researching where she would like to go), see some friends, engage in a chessed project and visit a couple of famous people. But mostly, I want Tehilloh to have a fabulous time soaking up the incomparable atmosphere of the Land, to experience its smells, sounds, people, craziness and Jewishness so that she too will get the 'Israel bug' that will fill her dreams and aspirations, as my wife and I did years ago. I am confident that this trip will do the job and enable her to understand why when I return from one trip to Israel, I can't wait to plan the next.
As you can tell, I'm as excited as Tehilloh, even though I've done it all before, not least to get eight whole days of private daughter-daddy time. But most of all I'm excited and blessed to have the opportunity to contribute to strengthening Tehilloh's Jewish identity and helping her to build her connection with our Land.