Angel at the Gap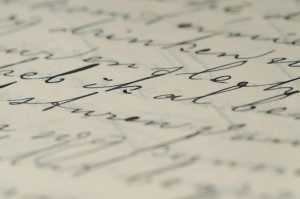 Over 45 years ago,
Don Ritchie
and his wife Moya purchased a house overlooking the Gap, the cliffs at Sydney Harbour. The Gap offers amazing views, and a tragic history – every year, about fifty people leap off the cliffs to die on the rocks below. Almost immediately, Don noticed someone "lingering a little too long," contemplating suicide. His solution? He invited the troubled person to come over and have a cup of tea.
Ritchie, who is now 84, received a medal for bravery in 1970, and and Order of Australia medal in 2006, Australia's second-highest honor. In some cases, the bravery was obvious — he would go over the fence himself, and bring people back to safety. One woman nearly took him over the edge with her.
But it is also a brave act to simply approach someone who is obviously so distraught. How many of us visit a shiva house, a house of mourning, and find ourselves at a loss for words? The more acute the pain – after the loss of a child, for example – the less we feel any hope of being able to offer words of comfort.
Don was a salesman – "I used to sell kitchen scales and bacon cutters, then I was state manager of a life insurance company. At the Gap, I'm trying to sell people life." It was his job to find the right things to say… And what did he say? He just invited them in for tea.
What he did was offer them friendship, and a listening ear. By inviting them in for tea, he was inviting them to talk. he didn't have to say anything – it was the listening that was important.
There are a lot of people wandering around who would appreciate a listening ear. You don't even have to offer them a cup of tea.