Wrong Team on the Wrong Field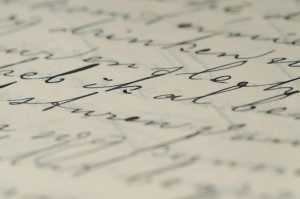 Another confrontation is brewing, as Israel's Education Minister intends to reduce funding to schools which do not teach a "core curriculum" — including Charedi schools, despite recent tests in which Charedi students demonstrated superior study, learning, and cognitive abilities compared to their secular peers. For those who don't understand why this is such a third rail to the Charedi community in Israel, one merely needs to look at the third comment to the JPost article on this topic, which insists that the core curriculum must include "zionism, biology/evolution, jewish history, critical biblical theory and israeli history!"
What is most interesting about the story, however, is the involvement of the Israel Religious Action Center, affiliated with the Reform movement. The topic at hand is purely and exclusively Charedi education — there isn't the least relevance to the Reform movement.
This being the case, what is the justification for Reform involvement? Is it their expertise in Jewish pedagogy, expressed in their ability to successfully place those less Jewishly informed than the average Jewish-schooled third grader into choice positions in Temple classrooms across America? Or is it, rather, their leadership in Jewish education, measured in the thousands hundreds dozens (I hope) of Bar and Bat Mitzvah celebrants each year who continue their Jewish studies through high school? Or is it their ability to convey Jewish identity and pride, expressed in that fraction of graduates whose chosen spouse is not Jewish, yet, like Marc Mezvinsky (Chelsea Rodham Clinton Mezvinsky's new husband), insist upon a Rabbi's presence in order to place a Jewish imprimatur on the proceedings?
Sadly, none of these offers justification… but IRAC seems to have a habit of fighting Orthodox Jewish education while soliciting donations to support Reform Judaism. IRAC spent literally tens of thousands of dollars litigating to prevent an outreach center from building in Rechovot, and also went running to the Supreme Court to ban Chabad booths in Ben-Gurion Airport.
Needless to say, Jack and Edelle Schwartz of Temple Ahavath Shalom are blissfully unaware of how their generous donations to the Reform movement are being spent — to fight against Charedi control of Charedi education, with not the least benefit to Reform Judaism in Israel or anywhere else. It is clear that there are better, more urgent needs for the Reform movement to address in its own backyard — and should they not grasp this simple truth, better charities which the Schwartzes might support.