The California Governor's Race, Rebbi and Antoninus, and Israeli Ingenuity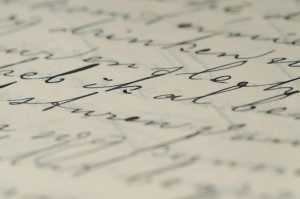 California voters face an unusual choice in the coming gubernatorial election. Interestingly, a recent Daf holds the key to the way frum voters are likely to go.
Elections are often a choice between tweedle-dee and tweedle-dum. (Too often, unfortunately, that should be spelled tweedle-dumb.) The two candidates in this election could not be more different, and each candidate's claim to excellence in one area is unimpeachable.
Former Gov. Jerry Brown (D) is super-bright, a philosopher, and a deep thinker. He is reputed to outthink almost all he comes in contact with, often leaving them wondering what he is talking about. He had a frum roommate at Yale, and lots of ties to the Jewish friends.
Meg Whitman (R ) is one of the most successful managers in the US business world. She turned Ebay into the giant that it is and continues to be. She claims no special prior knowledge about many important areas, but that means she has no preconceptions or entanglements, and she knows how to learn. She is a visionary, and she gets things done. She is throwing enough of her own money into the campaign that she will be beholden to no one.
For those who do not vote strictly along party lines, the election offers real contrast, and much to think about, especially in a year in which the California economy is in shambles.
We all know that there is no "Jewish vote," but several Jewish votes. Any candidate has to deal with Jews who were born with a Democratic spoon in their mouths (and will never, ever vote differently) and Jews who claim they have gagged on that spoon and will only vote Republican. Then there is everyone in the middle.
Arie Lipnick, who attended MTA for high school, and was formerly associated with NY's Simcha Felder and other Jewish politicos, is managing Jewish outreach for Whitman. He came by the other day, looking for some insider tips regarding the frum community, one of the many he will have to address. While the nature of my day job does not allow for endorsing candidates, my colleagues will meet with all candidates, and offer any guidance and advice to all who ask.
Here is where the Daf came in. Avodah Zarah 10A presents a series of vignettes regarding the friendship between Rabbenu HaKadosh and (Marcus Aurelius?) Antonius. In one of them, the latter complains that the Senate has him hamstrung. He can only hope to have a single request acted upon favorably. Rebbi tells him to have someone sit atop a second person's shoulders, and release a dove from his hand. Antonius (Antoninus in the Gemara) understood this to mean that he should ask the Senate to appoint his son as Emperor, with authority over himself (hence sitting on his shoulders – see Rashi) and the Senate. The son will be free to release the dove (freeing the city of Tveria from taxation) without being blocked by the Senate.
In other words, Antonius found himself with limited traction in the halls of government power; Rebbi urged him to work for a change in administration.
Without citing the Daf, I asked Ari why his job – at least insofar as the frum community – didn't bore him to tears. My own perception, as someone who lives in the community, is that Republican candidates will secure the frum vote on the basis of the deep disappointment, and mistrust of the present Administration in Washington. (A good friend of mine, a lifelong liberal Democrat, claims that Barack Obama is the greatest President he has ever known. No one else, he says, could ever have convinced him to vote Republican!) The chief election goal of the people I meet in the 'hood is to send a powerful message in the midterm election that will insure that Obama is a one-term President. Above all, they are looking for an administration change. (Many call it a regime change.) Republican contender Whitman, it would seem to me, has the frum vote sewn up.
Ari wasn't satisfied with this. He wants people to vote for his candidate, not against Obama. He wanted to convince me that Meg Whitman understood the case for Israel in a different way than others. While the de rigueur calls for boycott, divestment and sanctions against Israel continue apace in pro-Palestinian circles, Whitman, he said, will find divestment unthinkable. To the contrary, the former CEO of Ebay understands from experience the value for California in enlarging economic investment in Israel. Others may have some general regard for Israel; his candidate understands the bottom line. (My counter, in part, was that given the pressures from conflicting groups, it was important that people understand not just the bottom line, but that they arm themselves against the repeated lies about Israel by understanding the justice of her case, historically and politically.)
To illustrate why California, plagued by air quality issues, must continue to have a stake in Israel for its own good, he told a fascinating story of Israeli R&D. While I regularly take a peek at what new gifts Israel brings to the world on Israel21c , I found this story particularly appealing as a Californian.
One of the key problems faced by the West is dependence upon Arab oil. Every major reduction in our importation of energy makes the Arab world more irrelevant. Transportation is a big part of the picture, which is why so many have tried to design and market electric vehicles.
One of the major issues with those vehicles is range. Battery-operated vehicles can seldom go more than about a hundred miles. Enter Israel, where you seldom have occasion to go more than a hundred miles! Israel is the perfect test market for new electric car designs.
Of course, we can't shrink the rest of the world. Cars elsewhere will need to combine recharging while parked with some alternative on the go. Here is where Israeli ingenuity comes in. Better Place, an Israeli company headquartered in California and working in partnership with Nissan, is designing a battery that can be swapped at service stations in less time than a fill-up. This is no simple feat. Batteries are heavy, and must be secured in cars in a manner that keeps them immobile despite heavy jostling on the road. Usually, the more securely you tighten something in place, the longer it will take to undo it.
Where do you find the design solution? Israeli bombers. They carry 500 pound bombs, which are tightly secured for the ride. At destination, they have to be released quickly. Israel developed special hooks which keep the bombs in place, and yet are easily opened. Modifying those hooks provided the solution for the car battery. Yeshaya meant something far more profound when he spoke of turning swords into plowshares, but it is an interesting start on turning military hardware into civilian solutions.
The bottom line is that Israel is on the verge of implementing an electric car system that can then be further tweaked and developed to meet the needs of other countries. Keeping Israel on the cutting edge of creativity is part of HKBH's hashgacha at work, keeping alive some respect and friendship for Israel in a world of alarmingly explosive anti-Semitism. Of the many tools He uses within the world of teva, it is one that we should be able to recognize.
(The Arabs realize this as well. In a well-planned countermove, a consortium of Arab designers unveiled their version of a personal transportation module that can travel similar distances, is fueled entirely by replenishable sources, and whose exhaust is biodegradable.
This module can seat one or two passengers, depending on the number of humps.)
The California election will be one of the more interesting ones to follow. Whatever the outcome, frum Jews, open to and expecting subtle displays of Divine hashgacha, will see nuances in a campaign that others will not.