Nechama For the Churban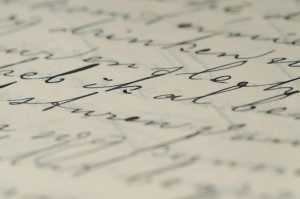 Rav Yehuda Amital zt"l left last week for the Yeshiva Shel Ma'aloh. He was born Yehuda Klein in Grossvarden, Romania, and studied as a child in the local yeshiva, which was run by a transplant from the Mir. He suffered the destruction of his family in the Shoah, and spent eight months himself in a labor camp before being liberated by the Red Army on Simchas Torah in 1944.
Arriving in Israel, he learned in Chevron under R. Issar Zalman Meltzer, from whom he subsequently received semichah. (He would later marry his granddaughter, יבלח"ט Miriam.) He also learned with R Yaakov Moshe Charlop.
With the outbreak of the War of Independence, he was drafted into Tzahal, and fought at Latrun and the Western Galil. After the war, he served as one of the roshei yeshiva of Yeshivat HaDarom. It is there that he developed the concept of the Hesder yeshiva, and was one of the important forces bringing turning that vision into a reality.
After the June War, he accepted the position of Rosh Yeshiva of Yeshivat Har Etzion, a post he would retain until age 80, serving alongside יבלח"ט R Aharon Lichtenstein, shlit"a.
Rav Amital championed a new approach to learning Tanach that emphasized the importance of pshat. It was fiercely resisted and criticized, especially by leading figures in the Chardal world, such as R Nebenzahl, shlit"a and R Tzvi Yisrael Tau, shlit"a. They saw the new approach as devaluing the contribution of Chazal and reducing the stature of figures in Tanach. Both charges are denied by adherents of the new school. The controversy continues unabated to this day.
In the political world, he is remembered for founding a religious left-leaning party, Meimad, that accepted Oslo, and was allied with Labor. He served in governments of Shimon Peres and Ehud Barak before leaving the political scene.
The following is excerpted from one of his most famous presentations. It is a wonderful thought to keep in mind during the Nine Days, especially keeping in mind that it was written by an eyewitness to the Holocaust.
"Thus says the Lord of hosts: Old men and old women shall yet again dwell in the streets of Jerusalem, and every man with his staff in his hand because of his old age. And the streets of the city shall be full of boys and girls playing in its streets. Thus says the Lord of hosts: If it will be wondrous in the eyes of the remnant of this nation in those days, it will also be wondrous in my eyes, says the Lord of hosts." [Zekharia 8:4-6]

In this description by the prophet Zekharia, no exceptional or supernatural phenomenon is mentioned. There is no unique event, nor any description of awesome strength. All we have here, in effect, is a simple, pastoral description of normal life. The grandfather and grandmother are sitting in Jerusalem, walking-sticks in hand, and the grandchildren are playing in the streets. Can it be that it is this very scene that, according to the prophet, will be "wondrous in the eyes of the remnant of this nation?" Is it possible that such a natural scene prompts God to add, "it will also be wondrous in my eyes?"

Zekharia prophesied great and inspiring events, but it is specifically here that "wondrousness" is mentioned. Moreover, Rabbi Akiva, the great Tanna, was able to look clearly, to smile and to laugh at the very destruction of the Temple when he was reminded of this prophecy. The gemara (Makkot 24b) recounts the story of Rabban Gamliel, Rabbi Elazar ben Azarya and Rabbi Yehoshua who were walking towards Jerusalem after the destruction of the Temple:

"When they reached Mt. Scopus they tore their clothes. When they reached the Temple Mount, they saw a fox coming out of the place of the Holy of Holies. They began to cry, and Rabbi Akiva began to laugh. They said to him, 'Why do you laugh?' He answered, 'Why do you cry?' They said to him, 'The place of which it is said [Bamidbar 1], "And the stranger who comes near will die" now has foxes walking in it; shall we not cry?' He said to them, 'For that reason I laugh. For it is written [Yeshayahu 8], "I appoint for Myself faithful witnesses – Uriah Ha-Kohen and Zekharia ben Yevarekhyahu." What connection can there be between Uriah and Zekharia? After all, Uriah lived during the time of the First Temple, while Zekharia lived during the Second. But God made Zekharia's prophecy dependent on that of Uriah. Of Uriah it is written [Mikha 3], "Therefore because of you Zion shall be ploughed like a field," while in Zekharia we learn, "Old men and old women shall yet again dwell in the streets of Jerusalem." Until the prophecy of Uriah was fulfilled, I was afraid that Zekharia's prophecy would never come true. Now that Uriah's prophecy has been fulfilled, Zekharia's prophecy will certainly be fulfilled as well.' With that they said to him, 'Akiva, you have comforted us; Akiva, you have comforted us.'"

But why did Rabbi Akiva mention specifically this prophecy of Zekharia? Was this all that he prophesied? Did he not prophesy greater things than this?
Prophecies concerning supernatural events that will take place in the future are understandable. The suffering was extraordinary, exile was extraordinary – the entire country was emptied of its inhabitants, all being led away into captivity, young and old alike. An extraordinary phenomenon. But the prophet announces publicly: Life will return to its usual path, life will be normal again! "Old men and old women shall yet again dwell in the streets of Jerusalem…"

Someone who does not understand the meaning of an entire nation being exiled from its land, cannot understand the historical significance of its return. Eretz Yisrael was entirely emptied of all her inhabitants. Has such a thing ever happened in history? A nation that was exiled from its land, and returns to it?

Normal life, that which other nations accept as a natural phenomenon, is perceived by us as a meta-historical one, a manifestation of the Divine. For us, every natural phenomenon becomes a supernatural one. For us, everything is always different.

After two thousand years, children play in the streets of Israel, in the squares of Jerusalem! Can this be a natural phenomenon, after two thousand years? For us, everything is always different.

Are we blind to the fulfillment of this prophecy? Have we not participated in the joy of bridegrooms and brides in Jerusalem? Have we not danced in its streets? Have we not been witness to the joyous sounds of wedding parties emanating from the chuppa?

We have prevailed in worse times and we shall prevail now. But we have to know that without a strong sense of history we shall not be able to understand what is happening here. If we fail to take our past into account, we will not understand the future, and even our appreciation of the present will be perverted.
[Thanks to Ralph Kostant for the tip.]