Israelis, Too, Want That Old-Time Religion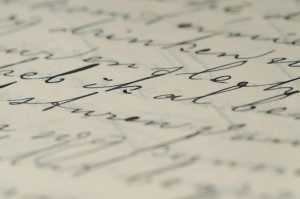 It will take awhile to put the pieces together in a way that demonstrates a clear trend. If anything, the new poll on the religious preferences of Israelis shows opposing trends coexisting.
Israel's Central Statistical Office released its latest results on Monday, and they were picked up immediately by Israeli papers.
Of the respondents, all over the age of 20, 8% saw themselves as charedim, 12% dati'im, 13% mesorti'im-dati'im, and 25% mesorti'im-not-so-much-dati'im. [Presumably, we would call the first two categories legitimately Orthodox in American parlance, while regarding the next two as "traditional", differing in how much tradition they still adhered to while professing no acceptance of the yoke of mitzvos as fully binding.] Self-styled chilonim accounted for 42% of the sample. In other words, 20% consider themselves Orthodox, outnumbered two-to-one by Jews who consider themselves secular. Yet another large group – 38% – represent a group almost absent in America: non-Orthodox Jews who still identify as having important religious leanings. This middle group represents a huge challenge to the kiruv community, as does the secular cohort, although the latter likely needs to be approached through completely different programs and tools.
While American Jews are notoriously the most "unchurched" of American religious groups, the term "chiloni" in Israel should not be taken as the equivalent of America's unaffiliated. A whopping 72% of Israelis, i.e. well in excess of the 58% who are either Orthodox or religiously inclined, attended shul sometime in the year before the poll was taken. Within the chiloni community, 82% attend a Pesach seder. (It is safe to assume that they would not be coming back if their experiences were anything like those depicted by Woody Allen.) Chanukah lights are kindled by 67% of them.
How well has the Teshuva revolution fared in Israel? As a movement that simply didn't exist a few decades ago, it has done remarkably well. A full 5.4% of the population call themselves chozrim b'teshuva. Baalei teshuva amount to 22% of the charedi population, and 17% of the dati community. (The last two numbers belie the common perception that almost all ba'alei teshuva gravitate towards the charedi world, preferring the "genuine" article to the more "watered-down" standards of the religious-Zionist world. The ranks of both groups have swelled almost equally through the infusion of baalei teshuva. Perhaps some returnees are turned off by aspects of the charedi world, or turned on by aspects of the dati world that they cannot find further to the right. Perhaps many dati'im are just as "genuine," after all, as many charedim. Perhaps all of these possibilities are true!) On the other hand, the two communities show different susceptibility to dropping out. Twenty percent of chilonim say that they were once dati'im; only one percent of them come from the charedi world.
Contrary to the ruminations of American armchair critics, those who embrace practice do not do so because of a search for meaning after a personal crisis (17%). The influence of family members is more important (25%). The largest group – 49% – attributes its return to the fold of observance to education. Having learned more about it, they have made the personal decision to be bound by it.
Many in the US assume that those who come back do so from the masorti community, already favorably disposed to religion. While 53% do if fact come from masorti backgrounds, 29% come from secular beginnings.
Of those outside the two "Orthodox" groups, 48% complied with laws of kashrus on Pesach, and 33% the rest of the year. Only 11%, however, refrain from travelling on Shabbos, which may mean that soccer is more attractive to Israelis than white bread.
Where are Israelis heading? To different places at the same time. While 20% say that they are more observant than they used to, they are almost offset by 14% who say that their observance has headed south.
The very different attitude towards religion by even "secular" Israelis has always been lost to American heterodox leaders whose shrill calls we hear to give Reform and Conservative a chance to win the hearts of Israelis. For better or worse, the old saw is still likely true. For the vast majority of non-Orthodox Israelis, the shul they don't daven in is Orthodox – by choice!
[Thanks to Dr Saul Newman, Los Angeles, for the tip.]