Somewhat On The Lighter Side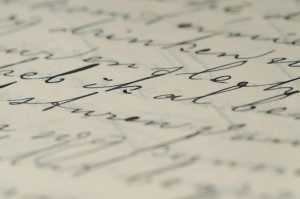 But not really.
A Yemenite friend walked into my office. I hadn't seen him since the current crisis began. We traded notes, and quickly found that we agreed on all essential points: discrimination is rampant; the Court's incarceration of the parents is unconscionable and a horrific exercise in the powers of the most activist court in the world; whatever we felt about restrictive admissions policies in schools (where we differed), once the Court decided to order parents where to send their children, the community had no choice but to resist.
Then, we both found something else we agreed upon. It was tragic that every group we know of, both in Israel and the US, lost an opportunity to undo the image of a hundred thousand "marchers for apartheid" that has been imprinted in the minds of hundreds of millions of viewers. So many people and organizations had the chance of appending a line at the end of their statements to the effect that, "We march because the actions of the court in this case affect us at our core. We do not minimize the real problem of discrimination that has plagued many sectors of this country, including our own, for decades. We ask everyone to probe a bit deeper to get at the root causes of this prejudice, and commit themselves to work for its eradication."
My friend, always chipper, concluded with an anecdote that is funny only because we understand how true and common it is.
Mr. Mahpoud walks into the Beit HaMishpat, and asks for the forms to legally change his name. "What are you changing it to?" asks the clerk. "Goldberg," says Mahpoud. The clerk smiles knowingly. He's seen this before.
Two weeks later, Mahpoud/Goldberg is back on the same line. He asks for the same form. "I want to change my name to Rabinowitz," he says.
"What's wrong with the name 'Goldberg?' asks the clerk.
"Nothing. But every time I use it, they ask me for my previous name."