Canadian Jews Change Course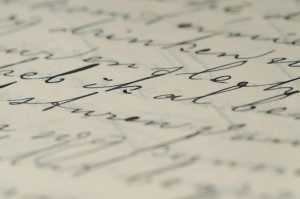 Stephen Harper's Conservative Party massive victory in the recent Canadian elections and the virtual disappearance of the Liberal Party, which has dominated Canadian politics for seventy years, was accompanied by sea change in Canadian Jewish voting patterns. That change already began between 2006 and 2008. In the handful of ridings in the country in which Jews are a substantial minority, the shift from the Liberal Party to the Conservative in those years was six to twelve times that of the national average.
The most recent election witnessed the first Jew ever elected to Parliament as a Conservative MP. Liberal MP Ken Dryden, a Canadian icon as goalie of the Stanley Cup winning Montreal Canadians (and a strong supporter of Israel) went down to defeat in a riding with a significant Jewish minority. Even Irwin Cotler, a former attorney general and one of Israel's most articulate defenders in the international arena, barely squeezed back into office. He was first elected in 1999 with 91% of the vote. An internationally renowned human rights attorney, Cotler found himself accused of being soft on Israel because he attended the first Durban Conference, where he had gone to combat – unsuccessfully — the hijacking of the Conference by anti-Semites and anti-Israel forces.
The primary factor behind the shift in Jews' traditional political loyalties is a sense of profound hakaros hatov [gratitude] to Prime Minister Harper, who has emerged since 2006 as Israel's most outspoken and forceful defender among major national leaders. I asked Irwin Cotler why Canadian Jews were so much more likely to make Israel a primary consideration in casting their votes. He pointed to a number of factors.
Canadian Jewry is still primarily made up of first or second generation immigrants who have a strong ethnic identity and for whom memories of the Holocaust remain intense. The fact that the majority of Jews in Montreal are affiliated with Orthodox congregations also preserves a strong ethnic identity. The American model is one of a melting pot, i.e., the creation of a common national identity out of multiple identities, whereas the Canadian model is of a mosaic of different identities — much more multicultural. As a consequence, Canadian Jews feel more comfortable identifying as Jews and are encouraged to do so. Seventy-four per cent of Canadian Jews have visited Israel, twice the rate of American Jews.
Meanwhile, President Obama seems determined to test whether anything a Democratic president does could convince American Jews to emulate their Canadian brethren.
This article first appeared in Mishpacha, July 22.