Declaration of the American Moetzes Regarding Emmanuel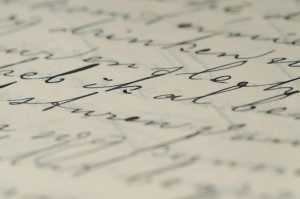 Thank you to Rabbi Oberstein for forwarding this text:
עש"ק, ו' תמוז תש"ע. לרגלי העלילה הנוראה מאת בית משפט חילוני על אחינו היקרים החרדים לדבר ה' בעיר עמנואל בארה"ק, שהובלו לבית סוהר על שמוסרים את נפשם למען חינוך בנותיהם בדרך מסורת קדשנו, הננו מוחים בכל עוז על העול והפשע שנעשה להם, ועל הזדון המעוות לכפות עליהם אופי של חינוך נגד אורח חייהם ודעת רבותיהם. הדעה הכוזבת שמשפט חילוני יש לו תוקף למעלה מדעת התורה הנשמעת מפי נושאי דגלה, היא סילוף האמונה וחתירה תחת פינת היסוד שזאת התורה לא תהא מוחלפת, ורק היא הקובעת בחייו של היהודי, ואינה נתונה תחת שום שלטון ומשפט זולת חוקי התורה לבד.הננו משתתפים בכל לב בצערם של האסירים, יחד עם רבבות אלפי ישראל די בכל אתר ואתר. תחזקנה ידיהם ואשרי חלקם שנושאים על גבם כבוד שמים וכבוד ישראל סבא בעת כזאת. ויהי רצון שיתקדש שם שמים בימינו וימלא כבודו את כל הארץ. מועצת גדולי התורה בארה"ב
Friday the 6th of Tamuz, 5770
In the wake of the terrible libel from secular court on our precious brothers "Charedim l'dvar HaShem" (trembling for G-d's Word) in the city of Emmanuel in the Holy Land, who were brought to prison because they have dedicated their souls for the sake of the education of their daughters in the way of our Holy Tradition, we hereby object with fullest strength to the injustice and transgression which has been done to them, and to the distorted malice of forcing upon them a type of "education" contrary to their way of life and the knowledge of their rabbis.
The false idea that secular court has greater strength than the knowledge of Torah heard from the mouth of its standard bearers distorts our faith and undermines the foundation that this is the Torah and there is no alternative, and only it shall determine the life of the Jew — and it is not subject to any ruler or judge except for the laws of the Torah alone. We hereby join with full hearts in the pain of those imprisoned, together with hundreds of thousands of Jews in every place. May their hands be strengthened, and happy is their lot, for they bear upon their backs the honor of Heaven and the honor of ancient Israel at a time like this.
May it be His will that the Name of Heaven should be sanctified in our day, and its honor should fill the entire world.
The Council of Torah Sages in the United States