Sephardim Jailed for Bias Against Sephardim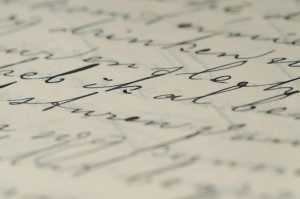 Thank you to Shira Schmidt for doing the heavy lifting with her extended write-up about the more than 200,000 (police estimates, others exceeded 300,000) who demonstrated yesterday against Israel's Supreme Court and its latest anti-religious outrage.
But the bizarre nature of the claim of racist or ethnic bias is more succinctly found in the headline to this piece, which is perfectly accurate. While I do not have the list of exactly who went to jail, the following families were all among the 43 in contempt of this contemptible charade: Elmaliach (Moroccan), Beit Yaakov (Persian), Meirav (Egyptian), Naimi & Naimi (Iraqi), Biton (Moroccan, the Rosh Kollel), Tubul (Moroccan-Kurdistani), Levi (Yemenite), Klein-Hallali (Hungarian-Iraqi), Baruch, Avraham (Yemenite), Lang and Vagshal. Berber is part Persian.
Even those unfamiliar with spoken Hebrew can watch the brief words of HaRav Biton shown at Arutz-7, Israel National News, which conclude: "I am Yemenite, yes. You see, they are imprisoning a Yemenite for racism! Do you understand?" — And he points his hand towards his temple in the classic international gesture for insanity.
HaAretz can lie to their readers, claiming that "the parents of Ashkenazi (European) descent at the all girls' school have refused to let their daughters study with classmates of Middle Easten and North African descent, known as Sephardim." The judge can insist that this is true as well. This has all the credibility of the pronouncements of Yosef Stalin. The new Bais Yaakov is, or was, a Chassidic school. If anything, 30% Sephardim in a Chassidic school is extraordinarily high.
My source in Emanuel also sent me a moving letter to the court from Amos Meirav, the father of Egyptian descent now listed as in contempt for refusing to send his daughter back to the main school. He retells how his daughter Chanah was subjected to emotional and even physical bullying at the hands of her former classmates for dressing and conducting herself in an overly-religious fashion, and what the Bais Yaakov HaChasidi meant for her. The court now insists that she be sent back to the domain of the bullies, or that he be sent to jail, which is no surprise — that Israel's secularist population is in favor of removing religion via the emotional and physical abuse of children, especially Sephardim, is well-known.
Tal Benschar's comment about this is required reading:
It is one thing to order a school to stop discriminating (set aside whether that charge is real or cooked up.) It is quite another to order parents, individually, and on pain of contempt and jail, to send their young children to a particular school which they believe would be inimical to their education. We went through integration in America in the 1950s and 60s. There were many Court orders on the subject. But it never occurred to any American judge that he or she had jurisdiction to order individual parents to send to a particular school (in fact, many white parents sent their children to private schools to avoid integration).