Particularism, Idiots, and the Future of the State of Israel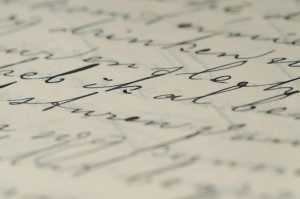 I have so little athletic ability, that I can't be a good Monday morning quarterback – not even weeks later. Despite all that people have written – including most of my friends – I cannot fault the campaign that attempted to stop the execution of Martin Grossman. Moreover, I believe that the kernel idea behind it is absolutely essential to the survival of the State of Israel.
To be sure, readers have expressed valid concerns, especially with the advantage of hindsight.
Should the community ever work on behalf of a convicted murderer, or allow the secular courts to enforce the punishment that he deserves? This is a halachic question with an accompanying literature. R Yaakov Emden (Even Bochein 1:73), for example, finds within halacha a license for non-Jewish authorities to execute a Jewish criminal. Shut Chasam Sofer 6:14 strongly disagrees. I will leave the psak to others.
There were non-halachic concerns as well. Some were concerned with the perception by the family of the victim that our community was callous to their loss. Others were concerned with the idiot factor. Some of the messages sent to the Governor Crist present a strong case for substituting their authors for the perpetrator in the execution chamber. Calling them idiots is too generous.
While both of these concerns are valid, I find it hard to condemn the organizers of the campaign because of them. We should be faulted if we do not learn from this experience. But Jewish murderers are still a relative rarity. It should be understandable or at least excusable that people did not understand how the campaign would be perceived by others, or just how deeply idiotic are some of our chevra. We should note the mistakes, and act differently the next time – if chas v'shalom there ever is a next time.
Some have complained about a lack of consistency. Either we ought to support the death penalty in all cases, or oppose it. We should not pick and choose, based on how close we feel to the victim. We ought to act on principal, not on nepotism. I do not agree with this, as I will explain. But quite apart from this incident, I will argue that it might be time to rethink whether the Orthodox community should support the death penalty. I no longer do. The plain sense of the Rambam is that an eyewitness is required for a capital conviction in the Noachide Code. I recognize that some have argued that circumstantial evidence may be sufficient, on the basis of a passage in Moreh Nevuchim on the King's Code. Additionally, Shut Maharam Shick, Orach Chaim #142 argues that wherever a single witness is dispositive, so is umdena (conclusion from circumstantial evidence). Further halachic consideration seems to be needed. But even if we could be convinced that circumstantial evidence would work halachically in some cases, the work of the Innocence Project has convinced enough people that we have set the bar too low on the evidence needed to take people's lives. I am hoping that I will not be thrown out of shul for suggesting that the right course to take would be to oppose current death penalty laws.
I am most troubled by a different complaint. Many have commented that we should not have publicly acted to protect one of "our own" when it is likely that we would not or could not do the same for others. Too many Jews are embarrassed by one of our greatest assets – our sense of connection and caring for our own community first. Outside of the Orthodox community, shows of Jewish particularism are often anathematized. Some groups I have personally encountered show open contempt for agencies and campaigns that focus on Jews as Jews. There are Jews who will give generously to any need – except those that earmark other Jews as recipients.
These people detest Jewish particularism for two reasons, one ideological and one practical. They are wrong on both counts.
Ideologically, they argue, Jews should outgrow particularism. We may have needed it as a persecuted minority, but conditions are arguably better for us in the United States today. Having been scorned and shut out for centuries, we ought to shut out no one. We ought to make no distinctions, but embrace everyone.
This, however, simply does not work. The need for Jews to take care of each other is as strong today as it was at many other times in history, despite our remarkable privilege in this great country. The rebirth of open anti-Semitism in many places in the world should make that clear.
Even disregarding the practical need for Jews to take care of each other, universalism does not work as well as its proponents would like. Too many universalists are good at talking the talk, but few walk the walk, to translate their concern into devotion to the betterment of the lives of others. Loving everyone in general too often means loving no one in particular.
Concern for all people can be acquired, but it is a skill that must be learned. Part of our psycho-social development is a sense of our own selves, and its strength militates against sharing our little universe with others. The Torah has a realistic program to change that, to widen that universe so that our love includes ever more people. The Torah's hashkafa, as best as I understand it, is to gradually draw a person out of the small world of a person's own needs and experience. This is the first world known to all of us, and it takes training to expand that world to include others. We first enourage a person to practice ahavah on a mate that he or she has chosen freely. Next, children are added. We hope that the process continues, eventually encompassing community, nation, and all of mankind. (I believe I have seen this explicitly in the writings of Rav Kook, but cannot properly search at the moment.)
Skipping the intermediate steps, pushing for a love of everyone, leads to simplistic slogans, but little real action. The Torah expects us to first look out for those with whom we have the closest natural ties. (This is one of the explanations for the halachic rule that the needy of your own city come first. The Torah wishes to encourage the feelings of responsibility for those with whom we have some connection and affiliation.)
The world would be a better place (not a perfect one, but a better one) if all people acted upon this principle. We should not be completely dismissive of identity politics. African-Americans should identify with and take responsibility for other African-Americans. Similarly, Latinos should do the same for other Latinos, as should Korean-Americans in their communities.
Assigning pride of place to those closest to you does not mean that you need be uncaring of the other. You can devote most of your resources to your own, and still make your contribution to the general good. Those who have no room for anyone outside their own circles indeed do not understand the dynamic of the medinah she chesed that is the United States. We need not defend them.
Particularism does not contradict the urge to help the greater good. To the contrary. As stated above, the ability to love others is not present full-blown in most of us. It needs to be teased out and nurtured. When we teach ourselves to be helpful, concerned and generous to those closest to us, we gain the capacity to do the same to those a bit more distant. If we never practice the acts of kindness locally, we don't get to the global applications.
My colleague Rabbi Abraham Cooper likes to point out that people like Paul Johnson and Thomas Cahill have inventoried the contributions that Jews have made to Western civilization. All of those contributions to the general good were made by particularistic Jews.
Some Jews oppose particularism on practical grounds. They feel that we are the only ones left who lavish privilege upon our own. Non-Jews, they argue, must certainly resent this, regarding it as clannish and primitive.
Apart from the hard-core anti-semites, my own experience is that fair-minded Americans don't mind this closeness we have with our own, because they are busy practicing the same ethic. I have encountered individuals – particularly among serious Christians – who are impressive in addressing human need, regardless of where it is. Yet, these same people still feel an affinity for other Christians – and are not embarrassed by it. (One of the reasons that Israel is losing ground in some circles to Palestinians capitalizes on the tendency of church-goers to regard Palestinian Christians as "their own kind," and offer them forums to tell their revisionist story that inevitably demonizes the Israel they do not know about – because they don't think of offering equal time to the Jewish narrative!) (Some of what I've written in the past has been challenged by those who question whether I would say the same to a crowd of non-Jews. My answer always has been a loud "Yes!" This holds true here as well. Speaking at Pepperdine University a few weeks ago on the current state of interfaith activity – with the Los Angeles Times attending and taking notes – I declared for all to hear that one of the things I had learned through interaction with other faith communities is that Jews need not feel uncomfortable about particularism, since it was so widely practiced by others. The statement was not challenged by anyone in the audience.)
We pay for a reluctance to be seen as particularists in a number of important way. Many Jewish institutions are hurting not because Jewish giving is down, but because less and less of Jewish philanthropy is going to Jewish causes.
The worst manifestation of self-consciousness about loyalty to Jewish causes is J-Street, an organization that purports to support Israel, but never misses an opportunity to subvert Israel's position in Congress and before the American people. J-Street has described itself as representing a different generation of Jews – proudly secular, rejecting traditional values, and very much in synch with general American concerns. At the core of J-Street's malaise with overidentifying with Israel, I believe, is a reluctance to stand by other Jews qua Jews. (Organized American Muslims have absolutely no problem doing this for other Muslims.) They think of being seen as parochial as a horrible crime against humanity, on par with failing to exercise, or driving an SUV.
Israel will suffer for quite a while because of the sins of one turncoat named Goldstone. The errors and imbalance built into the Goldstone Report are legion. I cannot see how they could have been made had Goldstone possessed a stronger sense of responsibility for the impact of his words on fellow Jews around the world.
It is time for Jews to stop being sheepish and embarrassed about worrying about Jews as Jews. There is nothing wrong with it, and the mitzvah of ahavas Yisrael demands it of us. This is especially true of those of us who have nothing to be embarrassed about in our contribution to the general welfare of the larger communities we live and work in, and American life as a whole.
I did not speak to those in charge of the campaign to save Grossman, neither before nor after. My guess, however, is that they saw it as an opportunity for Jews to identify with another Jew, and there is too little of that around these days.
They showed that there are still strong leanings towards it, which could be tapped into. In that sense, the campaign was a success.