The Wall is Wailing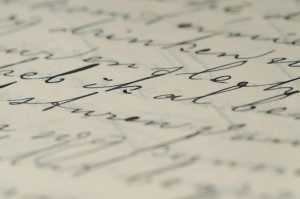 Neither facts nor logic have impeded champions of Nofrat Frenkel, the woman briefly detained by police at Jerusalem's Western Wall, or Kotel Ma'aravi, on November 18.
Needless to say, Ms. Frenkel's charge that she was unnecessarily manhandled by police should be responsibly investigated. Even a violator of the law has the right to be detained in a nonviolent manner. But that Ms. Frenkel violated the law, as per the Israeli Supreme Court's decision in 2003 to apportion a special area, at Robinson's Arch, for women to chant at feminist religious services, is not at issue.
Ms. Frenkel's detention was not spurred, as her champions (media and pundits dutifully trotting behind in step) have repeatedly proclaimed, by her having dared to wear a tallit, or Jewish prayer garment, at the site.
Indeed, by Ms. Frenkel's own account (Forward, November 24), she and 40-odd other "Women of the Wall" prayed as a group that morning in the main Kotel area wearing tallitot, without incident.
But the tallit-garbed women did not stop there. They sang the Psalms that comprise the song of praise Hallel "in full voice," as per the testimony of Ms. Frenkel's fellow activist Anat Hoffman (quoted on the Forward's "Sisterhood Blog" in a November 18 posting). Even then, though, recalls Ms. Hoffman, "there was no complaint whatsoever from anyone." (It is odd – well, not really – that the lack of any reaction by others even at that point went unnoted in the paper's news coverage, or that of other mainstream Jewish media.)
It was only what then transpired that motivated the police to accost the group. Ms. Frenkel had brought a Torah scroll hidden in a duffel bag to the site and removed it, according to her own account above, to publicly "read from the Torah opposite the stones of the Kotel." That brought others at the site to object ("We told them to butt out," recalls Ms. Hoffman), and the police to intervene.
Those who are unhappy with the Israeli Supreme Court's 2003 decision have the right to their unhappiness, and even to seek to have the court revisit the issue. But if they choose instead to intentionally flout the law, they should honestly acknowledge that they are courting prosecution through civil disobedience – not seek to portray themselves as innocent victims wondering what they might possibly have done wrong.
Facts notwithstanding, one of Ms. Frenkel's advocates, Rabbi Shmuel Herzfeld of Ohev Sholom-The National Synagogue in Washington, D.C., complained to Israeli Ambassador Michael Oren that "If a Jew had been arrested for wearing a prayer shawl in any other country… there would be outrage," and characterized the enforcement of the law at the Kotel as "religious persecution."
Turning the tallit into a red herring (David Copperfield, watch out!), the rabbi went on to lecture the Ambassador, quoting Maimonides about the permissibility of tallit-wearing by women (but somehow overlooking the sage's prohibition against women reading publicly from the Torah – Mishneh Torah, Hilchot Tefilla, 12:17), and charging that Ms. Frenkel "had been den[ied] the right to expressly follow the teachings of the Torah."
Not only are facts flexible in the religious progressives' circle; logic is uninvited. Do the Freedom Chanters really want to open the Kotel plaza to all religious expressions?
Would the Frenkel forces be pleased with Buddhist intonations and incense-burning at the Kotel? Catholic hymns and processions? Taoist drumbeating ceremonies? Surely the activists don't mean to limit their liberalmindedness to services conducted by Jews alone.
People of all faiths, after all, are welcome at the Kotel – as they should be. Out of respect, though, for the Jewish historical and spiritual connection to the place, public services there should respect a single standard of decorum. And that standard should be, as it has been, millennia-old Jewish religious tradition.
The Kotel is a holy place, and should not be made a battlefield by advocates for social or religious change. Men and women, whatever their backgrounds or beliefs, are welcome and unbothered by the traditionally religious Jews who most often frequent the site, seeking only to pray there as Jews always have prayed.
Ms. Frenkel and her friends are clearly committed to a cause. But promoting their particular view of feminism should not compel them to act in ways that they know will offend others, to seek to turn a holy place into a political arena.
Such "activism," unfortunately, actively hinders the coming of the Messiah, and the rebuilding of the Jewish people's true National Synagogue, the one that once stood just beyond the Western Wall.
© 2010 AM ECHAD RESOURCES
[Rabbi Shafran is director of public affairs for Agudath Israel of America.]
All Am Echad Resources essays are offered without charge for personal use and sharing, and for publication with permission, provided the above copyright notice is appended.