Reality Hits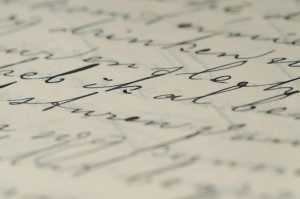 We've already gone several rounds on how Bush, McCain and Obama stack up when it comes to Israel. Now that Olmert has finally decided that Kassam rockets raining on Sderot deserve a bit more than improved bomb shelters in response, all our statements about Bush's amazingly pro-Israel position, and our concerns about Obama, are all-too-rapidly being verified. First, let's look at the current US Administration's response to the violence on the Israel-Hamastan border:
The U.S. on Saturday blamed the militant group Hamas for breaking a cease-fire and attacking Israel, which retaliated with strikes of its own during what became the single bloodiest day of fighting in years…

It was "completely unacceptable" for Hamas, which controls Gaza, to launch attacks on Israel after a truce lasting several months, said Gordon Johndroe, a spokesman for the National Security Council.

"These people are nothing but thugs, so Israel is going to defend its people against terrorists like Hamas that indiscriminately kill their own people," Johndroe said in Texas as President George W. Bush was spending the week before New Year's at his ranch here. "They need to stop. We have said in the past that they have a choice to make. You can't have one foot in politics and one foot in terror."

Asked if the United States would back a continuation of the retaliatory strikes by Israel, Johndroe said: "The U.S. doesn't want to see any more violence. I think what we've got to see is Hamas stop firing rockets into Israel. That's what precipitated this."

"The United States strongly condemns the repeated rocket and mortar attacks against Israel and holds Hamas responsible for breaking the cease-fire and for the renewal of violence in Gaza," Rice said in a statement.
That is a diplomatic green light for continued military action by Israel. Now, lest any of our liberal commenters continue to believe that Obama might possibly see things the same way, Brooke Anderson, Obama's national security spokeswoman, is willing to dump the bucket river of cold water necessary to awaken them. "She said Saturday that Obama 'is closely monitoring global events, including the situation in Gaza, but there is one president at a time.'" In other words, if you think Obama and Bush see eye to eye… well, iy"H this war will be over long before January 20.
[Update Dec. 28, 12:30 PM:] House Speaker Nancy Pelosi, who is reportedly a "close Obama ally," said the following (hat tip: Politico):
"Peace between Israelis and Palestinians cannot result from daily barrages of rocket and mortar fire from Hamas-controlled Gaza," she said. "Hamas and its supporters must understand that Gaza cannot and will not be allowed to be a sanctuary for attacks on Israel."
And AIPAC Spokesman Josh Block added:
Obama said during a visit to Israel last summer that he didn't "think any country would find it acceptable to have missiles raining down on the heads of their citizens. If somebody was sending rockets into my house where my two daughters sleep at night, I'm going to do everything in my power to stop that. And I would expect Israelis to do the same thing."
So… maybe not. We shall see.