A Tale of Two Foes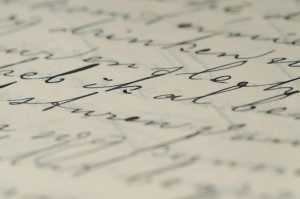 I would be hard pressed to come up with two names in the recent public limelight that make my blood boil as much as Donald Bostrum and Richard Goldstone. They have both set off waves of anti-Israel activity and imperiled the lives of Jews around the globe. If given the chance, I would not hesitate to heap derision and contempt upon them, treating them as beyond any possibility of civil treatment. I would be utterly wrong, at least in one case.
Bostrum is the Swedish journalist who reported that the IDF might be stealing the organs of Palestinians and offering them for sale. He noted persistent claims of Palestinians that bodies came back from the Abu Kabir forensic institute with parts missing (a claim that would have resonated with many Israelis, including many in the Torah community, who have complained of its chief pathologistDr Yehudah Hiss and his disregard for the sanctity of the body). He conflated these claims with the recent arrest of a frum person charged with brokering the purchase and sale of human organs. Bostrum's story in the Aftonbladet tabloid spread virally throughout the Muslim world, and morphed into a report that gangs of Jews kidnap Algerian children, ferret them out of the country, kill them, and then sells their organs. Think of what this factoid will do for the next Major Hassan.
The Goldstone Report, headed now for the Security Council and from there to the International Criminal Court, may soon make it possible for governments to pick up Israeli government officials and IDF officers anywhere in the world and charge them with crimes against humanity. It has turned the Gaza incursion earlier this year into a complete public relations victory for Hamas, and compromised the ability of any democracy to defend itself against terrorism.
Both Bostrum and Goldstone have had time to reconsider their actions. An Israeli media conference invited Bostrum to Dimona to defend his views. Bostrum accepted. He admitted that he had nothing to back up his story, but defended it nonetheless as worthy of writing because it could and should spark an investigation. He admitted that he had not anticipated – and would not have wanted – that his story be taken as the source of a new blood libel.
His appearance was met by demonstrators and hecklers. An angry MK pledged to undo the government subvention of the conference. What they had not bargained on is the capacity of people to admit wrongdoing. Bostrum was moved by his stay in Israel, and the chance he was given to speak his mind openly in front of Israelis. By the end of his stay, he had canceled his scheduled appearance at an anti-Israel forum in Beirut, claiming that he was rethinking his position. Inviting the enemy in for a chat had proved to be the proper approach.
Richard Goldstone has by now conceded that nothing in his report would stand up in a court of law – that it was only meant to get both parties to launch their own investigations. He has expressed disappointment that the UN Human Rights Commission accepted a revised version of his report – one that deleted any mention of Hamas' wrongdoing. He has been asked by several people just what kind of response by Israel he would not consider disproportionate, and has not been able to come up with an answer.
Yet, unlike Bostrum, Goldstone shows not the slightest hint of remorse. He has not conceded that perhaps his report has done much harm that he should have anticipated. He has not said that perhaps he should have envisioned that those bent on demonizing Israel would try and convict Israel on the basis of his shoddy report, and endanger Jewish lives while fueling the movement to revoke the legitimacy of the Jewish State. It is unfortunately true that without some special Divine intercession, Jews will die for the sins of Goldstone. He will be remembered as one of the worst Jewish turncoats in history.
In the middle of the Bereishis season, and right on the heels of Parshas Chayei Soro, we should not need any reminders of how midos (proper character traits) are the true measure of a person. Problematic midos not only sour a person's own development, but can be devastating to the lives of millions. Better midos – like the ability to recognize one's mistakes and admit them publicly – can give people a second chance.