Who Is A Briton?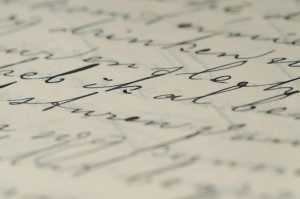 To the delight of Jew-haters everywhere, a British Court has in effect deemed Judaism a racist religion. As a result, the blogosphere swarmed with invective about how the Jews had been exposed as imposing, in the words of one jolly blogger, an "ethnic purity test."
What happened is that the parents of a boy whose father is Jewish but whose mother underwent a non-halachic conversion brought a lawsuit against a North London Jewish school for not accepting the child as a student. Britain subsidizes religious schools and allows those with more applicants than seats to give preference to children within the schools' respective faiths. The school at issue, the Jews' Free School, or JFS, considers Jewish religious law to be the determinant of that status. The parents' suit was denied by a lower court but that ruling was subsequently overturned by the British Court of Appeal.
The justices on that latter court concluded that basing school admissions on whether a student's mother is Jewish is "unlawful," as it constitutes a "test of ethnicity which contravenes the Race Relations Act." Or, as another blogger chose to put it, the child is "damaged goods" in Jewish eyes, "far to[o] 'Un-Chosen' to attend school with all the other little 'Pure' Jewish Kids."
How the ladies and gentlemen of the Court of Appeal square their judgment of Jewish law as racially discriminatory with the fact that the very same law grants full Jewish status to anyone who accepts Jewish observance and undergoes conversion – regardless of color, national origin or ethnicity – is not known. In fact, it's not hard to imagine an amusing Monty Python sketch built around that glaring inconsistency.
But even more disturbing than the Court of Appeal's lack of lucidity is its disapproval of the right of a religion to define itself. To be sure, many religions consider anyone who chooses to self-identify as part of the faith to be members of their religious community. But Judaism is – and has always been – different. A child born to a Jewish mother who does not affirm Judaism is still a Jew in the eyes of Jewish religious law.
Not, though, one born to a non-Jewish mother, unless she had previously converted according to the standards of Jewish law.
The case, which the media has cast as Britain's "Who is a Jew?" controversy, is now before the British Supreme Court, where the Court of Appeal decision was brought by the school.
To be sure, whatever Britain's highest court may decide, no secular tribunal can attenuate believing Jews' embrace of the heritage for which their ancestors lived, and for the preservation of which many of them died. The question, though, remains: Will the British Supreme Court recognize Judaism's uniqueness – and the right of Jews and Jewish institutions to embrace it without censure?
And will people like the parents of the boy at issue come to understand that what they are taking as personal insult is simply fealty to Jewish law?
"How dare they [school officials] question our beliefs and our Jewishness?" fulminated David Lightman, a widely quoted father of a non-halachically Jewish child (not the boy at issue). "I find it offensive and very upsetting."
No doubt he does, and that is unfortunate. But the school's policy is not intended to hurt him or his child. It is simply a declaration of respect for Judaism's millennia-old religious tradition.
There are, as it happens, many "Progressive" Jewish schools in England. Parents whose children are viewed as Jewish by non-Orthodox Jewish clergy but not by halacha can avail themselves of those institutions. But the Mr. Lightmans of the Isles seem intent on demanding that their fellow Jews who consider halacha sacrosanct abandon their principles.
Back to the high justices, though. As they consider the case before them, part of what they might mull is the fact that in Britain, as in most countries, there are two paths to citizenship. According to the British Home Office, a foreign national can be naturalized by undergoing a prescribed process and ceremony; and citizenship is automatically granted to anyone "born in the United Kingdom on or after 1 January 1983 if at the time of your birth one of your parents was: a British citizen; or legally settled in the United Kingdom"
One is a citizen, then, it seems, by simple virtue of having been born to a Briton.
Might that seem, in some eyes, a tad racist?
Call it the "Who is a Briton?" question.
© 2009 AM ECHAD RESOURCES
[Rabbi Shafran is director of public affairs for Agudath Israel of America.]
All Am Echad Resources essays are offered without charge for personal use and sharing, and for publication with permission, provided the above copyright notice is appended.